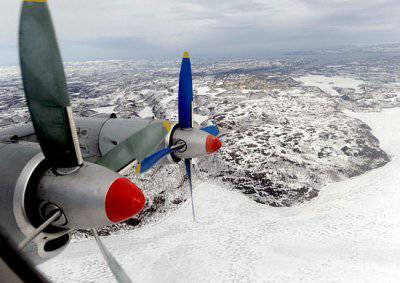 During flight shifts, the crews of anti-submarine aircraft Tu-142, Il-38 and Ka-27 marine helicopters
aviation
Northern
fleet
(SF) made training flights, during which they worked out the tasks of searching and tracking submarines of a conditional enemy using a full range of anti-submarine weapons.
Also, the planned flights on Su-25 UTG aircraft were carried out by pilots of carrier-based aviation of a separate naval aviation regiment. They have worked out the elements of conducting air combat training and interception of high-altitude targets, improved the skills of performing simple, complex and aerobatic flying.
In total, more than 1000 servicemen of the flight and technical staff, aviation support services for flight operations took part in the fulfillment and maintenance of training flights of the naval aviation of the Northern Fleet.
Aviation operations were preceded by thorough preparation, checking the readiness of the engineering and technical staff, ground services and specialists to provide flight training tasks.
The naval aviation of the Northern Fleet is armed with Su-33 deck-based fighters, Su-25UTG shipboard training aircraft, Tu-142, Il-38 anti-submarine aircraft, Ka-27 helicopters, and An-12 transport aircraft.