Immediately after the New Year holidays, the next stages of state tests of the newest frigate "Admiral Makarov" will be held, the press service of the Western Military District said.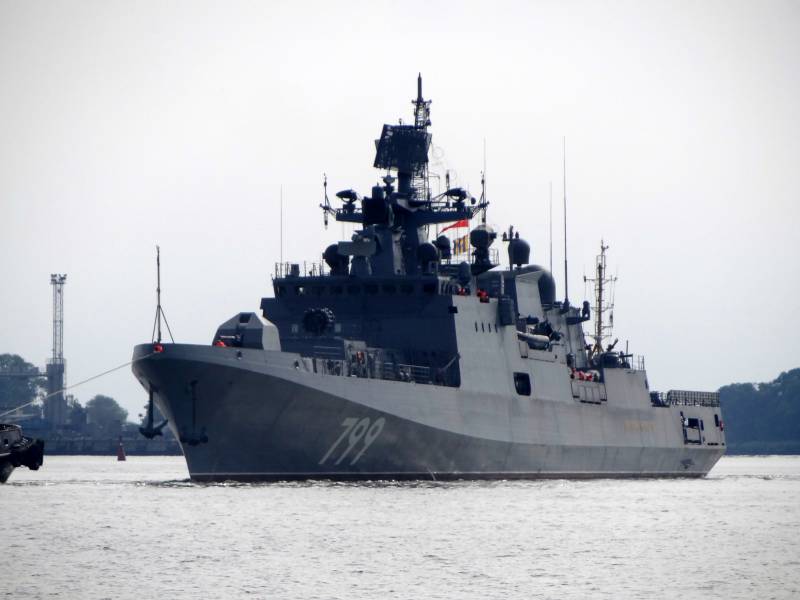 The third completed by the construction of JSC "Baltic Shipbuilding Plant" Yantar "for the Russian Navy patrol ship (frigate)" Admiral Makarov "modified project 11356

"During the tests, the running performance of the ship, the operation of the main power plant, ship systems and devices will be checked. Particular attention will be paid to the work of the power plant, steering gear, auxiliary mechanisms, communications, detection and navigation, anchor device ", - said in a release.
There will also be "speed and maneuverability tests of the ship, its weapons and aircraft complex," added the press service.
The district noted that state tests "are one of the mandatory stages completing the construction process of any ship, and are carried out for the purpose of final testing of its systems and mechanisms for compliance with the approved specifications, diagrams, technical descriptions and operating instructions."
Help press service:
"The 1135.6 frigates of the project are designed to counter surface ships and submarines, to repel attacks of air attack weapons, both independently and as part of formations. They have universal missile and artillery weapons and modern radio equipment for anti-submarine and air defense. The ships of this series have a displacement of about 4 thousand tons, the length of 125 m, speed - up to 30 nodes. "