The leader of the French "Popular Front" Marine Le Pen, who is one of the future candidates for the presidency of France, commented on the issue of the reunification of Crimea with the Russian Federation. According to Marine Le Pen, advocating France's withdrawal from the EU and a reduction in dependence on the United States, said that the entry of Crimea and Sevastopol into Russia was completely legal.
The head of the French right:
I do not think that the accession (of Crimea and Sevastopol) was illegal. A referendum was organized there, and residents voted to join Russia. I see no reason to doubt the conduct and results of the referendum.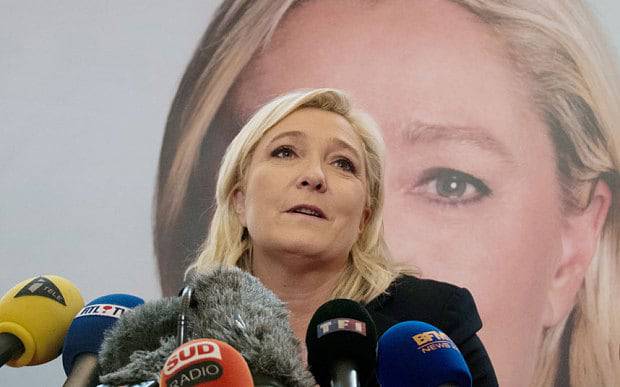 Recall that the official authorities of France at the moment do not recognize the Russian jurisdiction of the Crimea and Sevastopol. At the same time, separate groups of the French parliament repeatedly visited the Crimean peninsula, indicating that "oppression" and "human rights violations" in the Crimea are just cliches of Western anti-Russian propaganda that have nothing to do with reality.
Help: Marine Le Pen was born in 1968 year. In 2012, he already ran for president, taking third place in the first round with 18% of votes. To the future (at that time) President Hollande she lost a little more than 10% of votes.