The Turkish state television channel TRT reports that it has established the identity of a terrorist who, in the costume of Santa Claus, organized a terrorist attack at a nightclub in Istanbul. Recall that a terrorist shot Reina club visitors - the victims of the attack were 39 people (including one Russian woman), five more are currently in serious condition in Turkish clinics.
The channel showed a terrorist passport. If you believe the published information, the shooting in Istanbul was perpetrated by 28-year-old citizen of the Republic of Kyrgyzstan Yahye Mashrapov.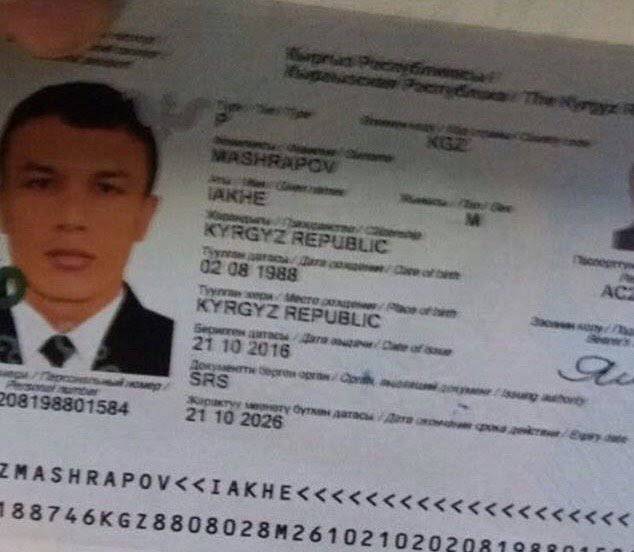 Recall that the responsibility for the attack on a nightclub, in which at that moment there were up to half a thousand people, was assumed by the terrorist group Islamic State (banned in the Russian Federation).
It is reported that the Turkish secret services find out whether Mashrapov had any accomplices in the course of the terrorist act. 12 people have already been arrested, but the Istanbul police at the moment have no clear evidence against any of them.
Recall that after the terrorist attack in Berlin, the local police also announced the arrest of a terrorist. However, after the interrogations it turned out that a completely different person was driving a multi-ton truck to the crowd of people at the Christmas fair. A few days later, he was shot by a policeman in Milan, Italy.