The leadership of NATO decided to use the Ukrainian transport workers An-124 for strategic transportation under the SALIS program, the press service of Ukroboronprom reported.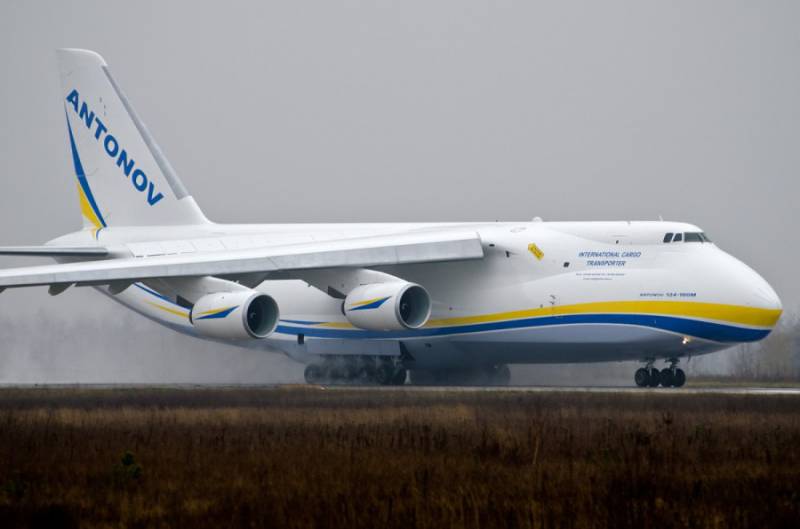 According to the report, forty enterprises participating in Ukroboronprom received access to the NATO General Catalog of Logistics. "This tool allowed enterprises of the Ukrainian defense industry to enter the international market and quickly find European suppliers to replace Russian ones," the press service noted.
In addition, the concern has gained access to the main catalog of NATO military products. "More than 60 experts from Ukroboronprom received certificates on the standardization of the North Atlantic Alliance," the release said.
"Within the framework of Ukraine-NATO cooperation, this year, for the first time, there was a presentation of Ukrainian military products and new projects -" The Day of Ukraine's Defense Industry in NATO "directly at NATO headquarters (Brussels, Belgium)," the press service added.
Commentary on the resource Defence.ru: "Earlier, Kiev announced that it was breaking off cooperation with the Russian side in the framework of the NATO SALIS project. The Strategic Airlift Interim Solution program is an interim solution for strategic air travel. The three-year contract signed by Ukraine and Russia in the framework of SALIS expired in December 2016. The main contractor for the project was Ruslan SALIS GmbH, established by the state company Antonov Airlines (Ukraine) and the Russian company Volga-Dnepr ".