It became known that a citizen of the Russian Federation died as a result of a terrorist act in Istanbul. Recall that the total number of victims of the tragedy in the largest city of Turkey as a result of the attack on the club was 39 people. According to some information, the terrorist is recorded in this number, continuing to make attempts to establish his identity.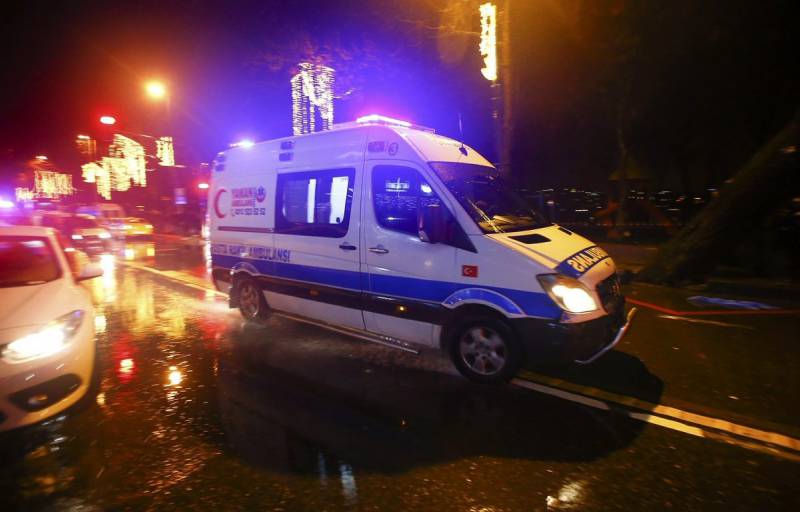 Turkish news agencies report that in addition to 11, Turkish citizens were attacked by a terrorist dressed in a Santa Claus suit, 7 citizens of Saudi Arabia, as well as citizens and citizens of India, Lebanon, Iraq, Canada, Syria, Kuwait, Tunisia, Israel and Morocco. As already noted - among the 39 victims and one Russian woman.
It should be noted that initially there were reports of the absence of Russians among the victims of the terrorist attack on the Reina nightclub in Istanbul. Today, representatives of the Russian Consulate General in this city confirm the information about the death of a Russian citizen.
About 70 injured are in Istanbul clinics. The 8 state of them is rated as extremely severe.
Russian and Turkish Prime Ministers Dmitry Medvedev and Binali Yildirim held telephone talks. Both prime ministers condemned the attack and said that countries will continue to improve contacts aimed at combating terrorism.