The military departments of Japan and the United States introduced a collective sea-based missile defense system.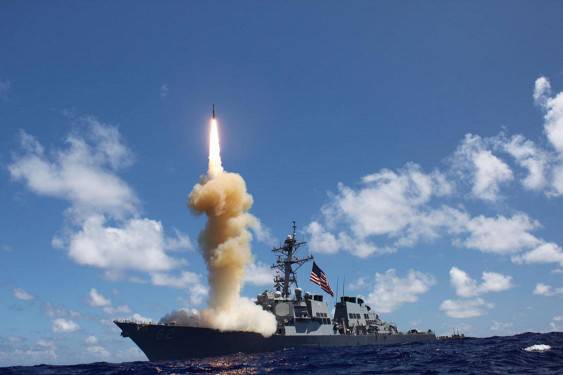 According to the newspaper "Yomiuri", "it is based on the fact that on hazardous areas American ships with missile defense systems are immediately replaced by Japanese, when they are forced to leave to resupply and rest the team."
Sources told the newspaper that "Japanese Minister of Defense Tomomi Inada personally asked her American counterpart Ashton Carter to introduce such a system during her visit to Washington in September." According to the cooperation agreement, the Pentagon is not obliged to provide such assistance in peacetime, but the head of department agreed to such cooperation, "because it leads to the further integration of the anti-missile systems of the two countries".
Earlier, Tokyo decided to constantly keep on a dangerous direction (meaning the DPRK) one of the ships capable of shooting down ballistic missiles. However, to create a continuously operating system in Japan, their ships are not enough. Now, at the request of the Japanese Minister of Defense, American ships based on the base of Yokosuka at the entrance to Tokyo Bay began to overlap voids in the missile defense system.
Recall that in addition to the sea-based missile defense system, Washington and Tokyo have Patriot PAC-3 ground complexes in Japan. The military budget of the country for 2017 g provides the means to significantly increase their range.