In Moscow, negotiations were held to resolve the conflict in Afghanistan. In addition to Russian politicians, delegations from China and Pakistan took part in the negotiations. US representatives were not invited to the talks and consultations on Afghanistan ...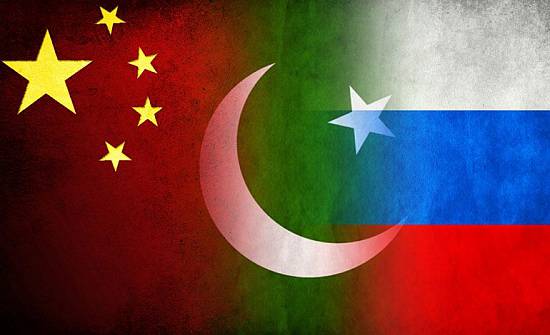 It is noteworthy that the press secretary of the so-called diplomatic representation of the Taliban movement in Qatar expressed satisfaction with the outcome of the Moscow talks. The head of the press secretary, Suhay Shohi, said that "an important step has been taken towards resolving the conflict in Afghanistan."
It should be noted that the Taliban, which controls several provinces in Afghanistan, and is influenced by such states as Pakistan and Qatar, in recent years has required its recognition as a political force awaiting admission to the political processes in Afghanistan. The official authorities of Afghanistan reject such demands, and the conflict in the country continues.
Russia has repeatedly called for a settlement of the conflict, which in Afghanistan is aggravated by the strengthening of the positions of ISIL (banned in the Russian Federation) in the north of the country. At the same time, the Taliban are involved in hostilities against both ISIL and government forces. The activities of Moscow are aimed at the Taliban movement to abandon the armed conflict with official Kabul and take joint measures with the Afghan army to eliminate the hot spots of ISIL activity, gradually moving to the political process in the country. In turn, the Taliban insists that its leaders be excluded from the "black list" of the UN Security Council.
From the statement Dry Shohi:
The countries of the region realized that the Taliban is a military-political force in Afghanistan. The request of these countries to exclude the names of Taliban members from the UN black list is an initiative that contributes to the peace process in the country, and the Taliban welcome them.
The idea of ​​reconciliation with official Kabul is not welcomed by the Taliban at the moment.