Resource Scout Warrior announced the development of a project in the Pentagon to create prototypes
tank
Abrams, whose crew will be able to remotely control robotic systems capable of reconnaissance, open fire on the enemy and deliver ammunition.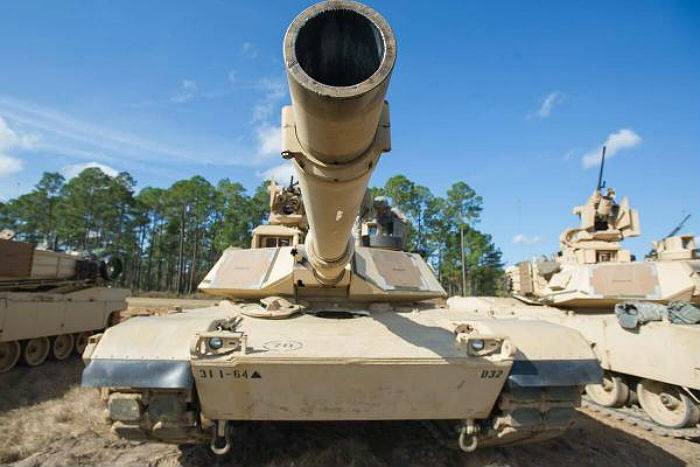 "The project, which is still in the early stages of discussion and work on the concept, is being carried out by army researchers and the General Dynamics division for the development of ground-based weapons systems," the material says.
It is noted that "the idea of ​​the integrated use of unmanned and manned vehicles is becoming increasingly popular in the US Army and is seen as a breakthrough step that can change the nature of the conduct of ground combat operations."
"When I look to the future and think about technological breakthroughs, I understand that the concept of using manned and unmanned vehicles" in the team "has great prospects. Such an approach can be truly revolutionary, "the program director, General David Bassett, told the publication.
According to him, "the use of autonomous and semi-autonomous platforms in combat operations will significantly expand the range of combat capabilities of tank units: increasing firepower, transportation and delivery of additional cargoes needed on the battlefield, remote target designation, demining."
Most importantly, the crew of the tank will be able to coordinate the actions of the robotic complexes, being at a safer distance from the enemy.
"Drones do not need powerful armor, so they will be much lighter and more mobile than their inhabited" colleagues. " They can be equipped with sensors and used to "check" the defense, determine the firing positions and location of the enemy, the movements of enemy convoys and even UAVs, "writes the resource.
Therefore, the crews of combat vehicles and the advancing troops in general will be able to make decisions based on this information and not being exposed to unnecessary risk, the article says.