Ukrainian troops, once again violating the agreement on an armistice on December 23-24, went on the breakthrough of the contact line. According to statements by the official representative of the Ministry of Defense of the DPR, Colonel Edward Basurin, the Ukrainian army began shelling and attack in the area of ​​the so-called Yasinovatskoy junction.
Edward Basurin noted that the intensity of the shelling in the area of ​​the settlement Yasinovataya increased last night. From the statement of the deputy commander of the Ministry of Defense of the Donetsk People's Republic:
Yesterday, in the area of ​​Krutoi Balka, the sabotage and reconnaissance group of the enemy numbering up to ten people with the support of mortars and small
weapons
attempted to break through our positions.
According to Eduard Basurin, the Armed Forces of Ukraine pulled rocket artillery and howitzers to the Yasinovatskaya interchange area. Shelling is carried out with short breaks. As a result of the blows, several private households were destroyed. About injured and dead among civilians is not reported.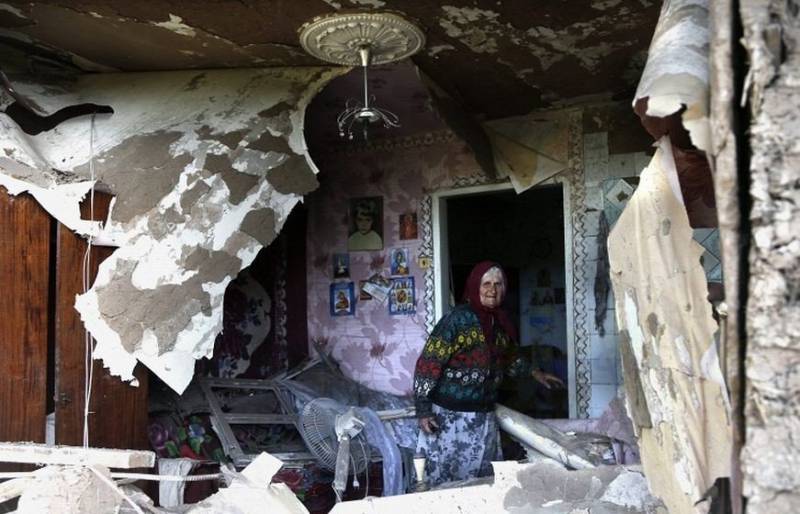 Recall that before the next agreement on a truce, the Ukrainian army and the so-called natbat, losing personnel dozens of dead and wounded, tried to break through to the village of Debaltseve. Total losses only killed surpassed a hundred people. As you can see, this fact does not stop the Ukrainian command ... New orders have already been received.