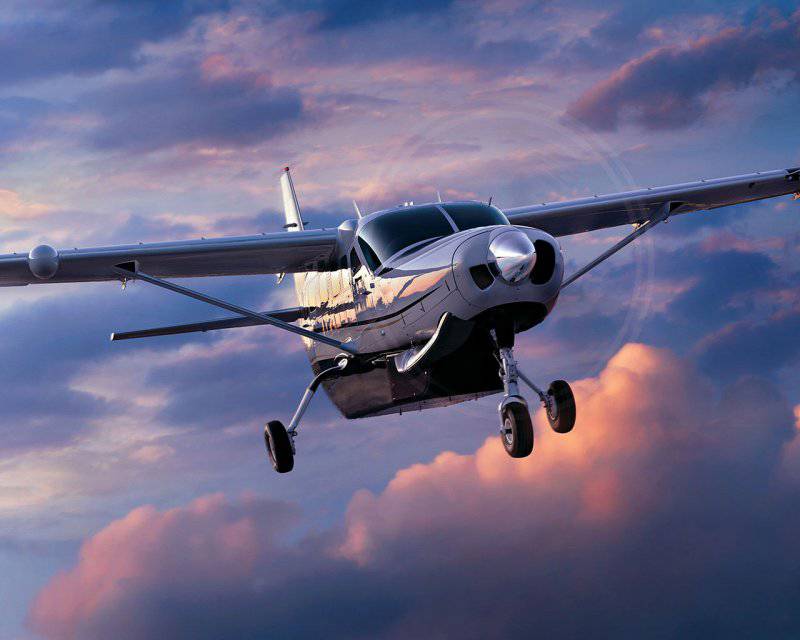 US agreed to provide Lebanon b / y. Cessna Caravan 208B transport aircraft. This is part of the international efforts to rearm the Lebanese Armed Forces, which are currently significantly inferior to Hezbollah.
Earlier, the United States provided Cessna Caravan 208B aircraft to Afghanistan and Iraq, which they use as training, transport and light attack aircraft. Iraq, for example, equipped some of its Cessna Caravan 208B with sighting devices and armed them with Hellfire missiles.
The Cessna Caravan 208B is a large single-engine aircraft capable of carrying up to 14 passengers or 1.3 tons of cargo. At the same time, it costs about half of the twin-engine cargo aircraft King Air, which is more popular in the American armed forces and in remote corners of the planet. The Afghan Air Force received 26 such "light transports", and the Iraqi - five.
The four-ton Cessna Caravan 208B has a cruising speed of 317 km / h and can be in the air for about six hours per departure. The machine has been in operation since the middle of 1980's, since then more than 2000 Cessna Caravan 208B has been built. The cost of the new aircraft is about $ 2 million.