The Ministry of Defense of Korea announced the conclusion of a contract for the improvement of the project of frigates built under the program FFX (Future Frigate Experimental).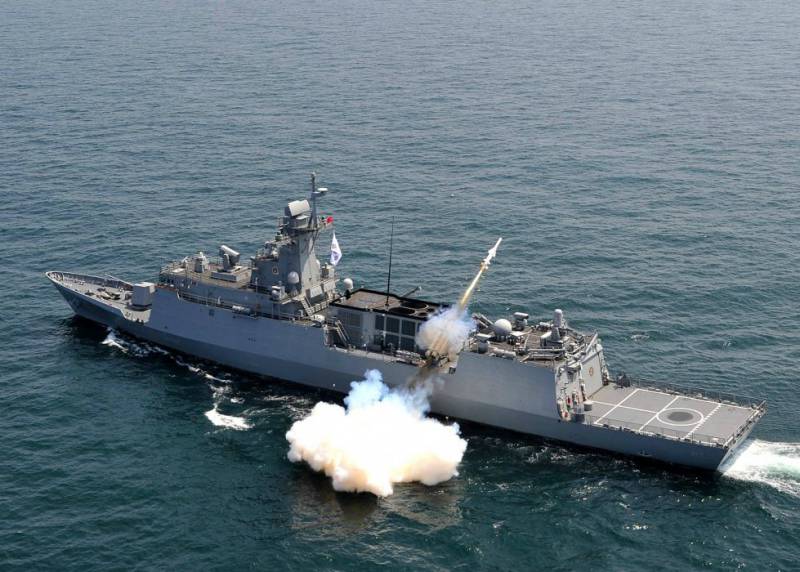 Incheon class frigate of the Republic of Korea (FFX)
The contract value amounted to $ 13,8 million. According to TsAMTO, "the work will be completed within two years, after which the winner will be the winner of the tender for the construction of the first batch of ships". In total, 6 frigates will be ordered, which must be commissioned.
the fleet
until 2026
"The Korean Navy command is implementing a three-stage program for the delivery of new frigates. Now the first stage is being completed - the delivery of six FFX-1 (Incheon) class frigates, which will replace the 9 in the Ulsan class light frigates. At the same time, the second stage began, which envisages the construction of up to eight frigates according to an improved project: this summer, the head frigate of the FFX-2 project Daegu was launched, "the publication says.
The 3 th frigates (FFX-3) will be developed using stealth technology. They are promised to be equipped with advanced radar, and it is also planned to expand their means to combat submarines.