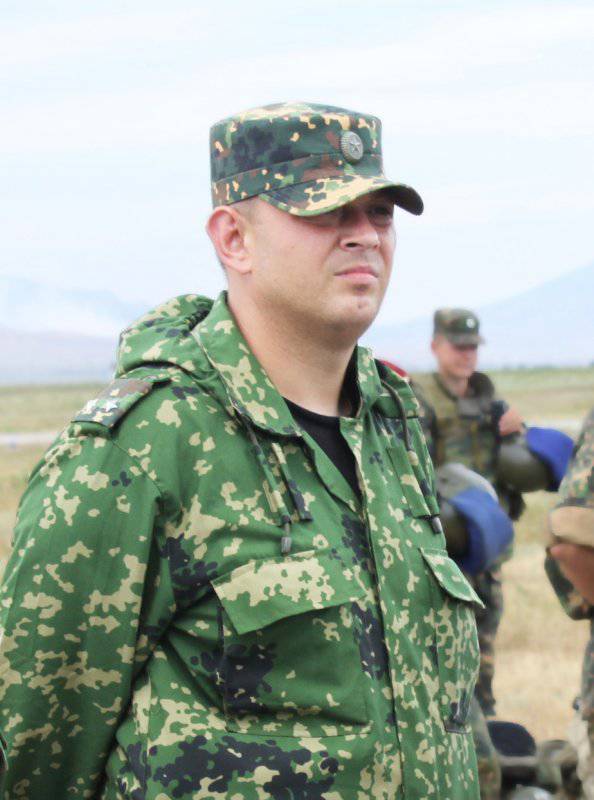 By decree of the President of Russia 9 of January 2012 of the year for personal courage, heroism and courage shown during the performance of military duty in conditions associated with risk to life, the chief of staff of the Typhoon detachment of the Eastern Regional Command of the Russian Interior Ministry Lieutenant Colonel Ivan Vladimirovich received the title Hero of the Russian Federation (posthumously).
In June, 2011 of Lieutenant Colonel Ivan Maslov was sent to the Republic of Dagestan on a business trip. From June to August, he repeatedly participated in special operations to search for and destroy armed gangs.
On August 17, a detachment unit searched for an armed gang in the Khasavyurt district. After the discovery of the bandits, a battle ensued, during which the bandits attempted to break through the battle formations of the special forces. By lieutenant colonel Ivan Maslov, the situation was correctly assessed and, to prevent a breakthrough, he introduced a reserve into battle, which he himself headed.
The idea of ​​the bandits, thus, managed to break and they, taking a more advantageous position, moved the firepower to the reserve, approaching them. In these difficult conditions, Lieutenant Colonel Ivan Maslov acted decisively and professionally, displaying the best qualities of a special forces officer in these conditions. Leading a continuous fire on the militants and making distracting maneuvers, Maslov made it possible for his subordinates to leave from under the flank strike in order to re-enter the battle after regrouping. The lieutenant colonel, covering his comrades, was seriously wounded, but continued to manage the actions of the unit and fire. Unfortunately, the injury he received was fatal, and the officer died, having completed his military duty to the end.
Thanks to the heroism and courage of Lieutenant Colonel Maslov, it was possible to prevent the deaths of servicemen participating in the battle. In this gang was neutralized. As a result of the operation, six active members of the gang were destroyed, a multi-level, well-disguised underground base of militants, ammunition, and small
weapon
, means of communication, as well as documents exposing a grouping in terrorist activities.
Maslov Ivan Vladimirovich was born on November 15 1978 in the city of Artem. In 2000, he graduated from the Far Eastern Military Institute with honors. At the end of the school received a distribution in the MIA of the Russian Federation. During his service he commanded a platoon, a company, a group of special forces, was the chief of intelligence and the deputy chief of staff of the regiment, the chief of the branch office of the compound. On the territory of the North Caucasus carried out service and combat missions. In 2009, Lieutenant Colonel Ivan Maslov was appointed Chief of Staff of the Typhoon Special Task Force of the Eastern Regional Command of the Russian Interior Ministry.