The Venezuelan government decided to purchase equipment in Russia and the PRC
weapon
for special forces units that are responsible, including for fighting riots. It is reported by France Presse agency referring to the president of the country Nicolas Maduro.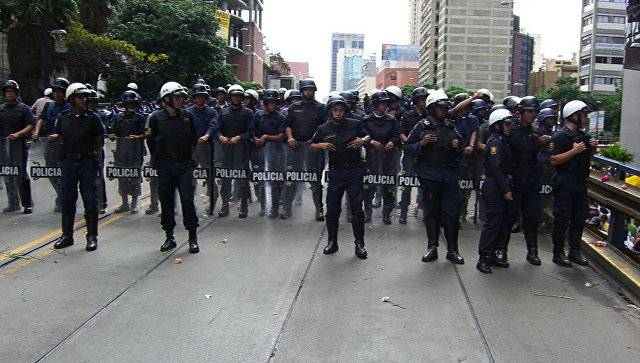 It is noted that "in the near future, the country's defense minister will travel to Russia and China, where the relevant transactions will be made." According to Maduro, "fighters of special forces and Venezuelan rapid reaction forces will be equipped with weapons and equipment."
The president also demanded that security forces confront riots and robberies similar to those of December 16-18 (the protests were provoked by queues to exchange notes for 100 Bolivars who were removed from circulation).
Responsibility for the death of 4-x people and hundreds of defeated outlets Maduro laid on the "Colombian speculators and paramilitary groups."
Earlier, the government announced the withdrawal from circulation during 72 hours of 100 bills of bolivars, the cost of which on the black market amounted to about 2,5 US cents. Later, because of the unrest that broke out in the country, it was allowed to use the bills until January 2.