In Russia, a new engineering system of remote mining (ISDM) has been developed, which meets the requirements of international conventions, said Vladimir Lepin, general director of SPLAV.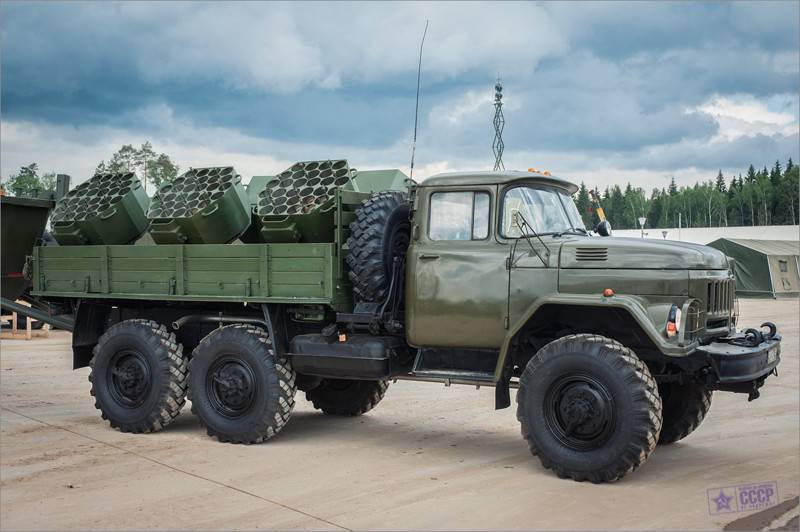 Universal minelayer UMZ on the basis of the car ZIL-131.
"The engineering system of remote mining includes a combat vehicle, a transport-loading vehicle and transport and launch containers with engineering ammunition loaded with mines of various types. All these mines fully meet the requirements of the Geneva Convention's 2 protocol, "Lepin told Interfax.
According to him, "the vehicles use the chassis of the KamAZ vehicle, their cabins are armored and equipped with filtering units and air conditioners, in addition, the combat vehicle includes an automated weather station that determines the weather parameters at the firing position".
The system is distinguished by a high degree of automation. "The machine produces a salvo automatically at the calculated aiming points, automatically registers the explosion area and transmits the information to the higher-level control unit and transport-charging vehicle," the general director said.
Currently, the army is armed with a universal minelayer (UMP), based on the chassis of the truck ZIL. It is designed to install solid minefields at short distances - the spread radius of mines is about 100 m. In addition, a helicopter mining system (HMC-1) based on the Mi-8 is used, but it can only be used at low altitudes - up to 150 m .