Another concept, which became popular in the Serdyukov and early post-Serdyuk era, goes into
history
... We are talking about such a concept as "officer-sergeant" or "officer-corporal". The concept was born in the early "10s", when, as a result of the reform, tens of thousands of officers of the RF Armed Forces were not needed by the Armed Forces. The higher management asked them to either submit a report or move to positions that did not correspond to their level of education and a number of other parameters.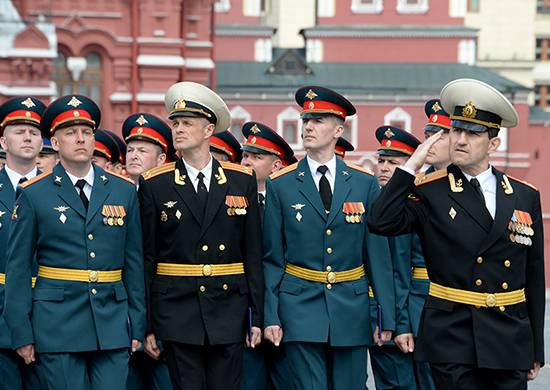 As positions, officers were even offered such as the platoon commander and the squad commander. In order to remain in the structure of the Ministry of Defense, many went to the presented conditions and became "sergeants", having under their belt training in military universities and considerable experience of serving in officer positions.
By 2012, there were at least 10 officers in the Russian army who held sergeant positions. After the dismissal of Minister Serdyukov, the situation began to gradually change. Many officers were given real officer positions in the structures of the Armed Forces.
According to Deputy Defense Minister Nikolai Pankov, who gave an interview to the newspaper
"News"
By the end of the year, the officers remaining in sergeant positions will receive new positions corresponding to their level of education. Nikolai Pankov notes that the development of the RF Armed Forces imposes special requirements on manning, and the importance of an experienced officer corps can hardly be overestimated.