The issue of military flights raised by NATO
aviation
over the Baltic with transponders turned off is contrived and arose through the fault of one of the members of the alliance, said
Interfax
Director of the Department of European Cooperation of the Ministry of Foreign Affairs of the Russian Federation Andrei Kelin.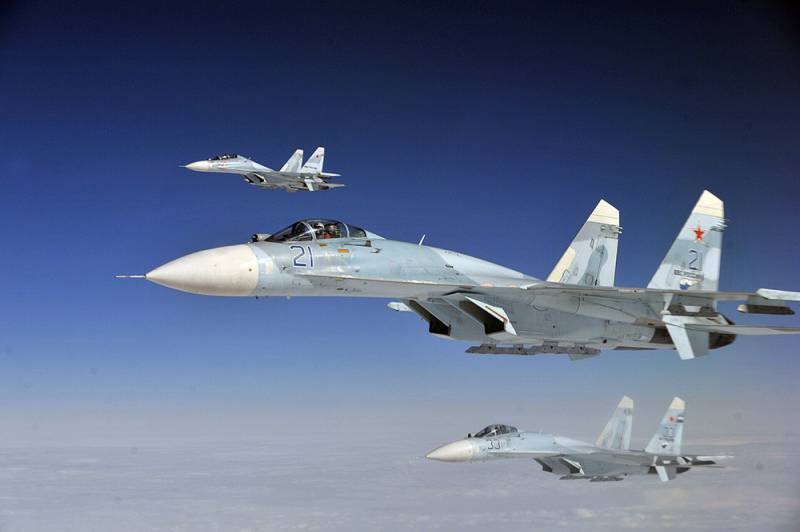 "It turned out that there is no problem with these transponders. The problem was purely contrived. It was an attempt to accuse us of something, of the fact that the Russian military flew over the Baltic and frightened civil aviation, "said Kelin.
"Firstly, this problem has been resolved within the framework of the International Civil Aviation Organization (ICAO) - a very specific route has been planned between Kaliningrad and St. Petersburg and the points on which military aviation with enabled transponders should fly are defined," he said.
"The fact is that our airplanes that fly this route are equipped with transponders, but they were not included due to the fact that one of the countries did not comply with the ICAO order. I will not name which one, but this is one of the NATO member countries, "the diplomat said.
"And this is, in fact, everything. We are talking about a minor technical problem that can be solved by showing goodwill on the part of the country that has slowed down the whole business, "he noted.
"In general, all this is solved, and at the civil level. And it is not necessary to fence any new agreements, arrangements, - Kelin added. "We believe that we need to refine this topic where, in fact, it should be improved, namely, in ICAO."
We will remind, earlier in NATO, they repeatedly expressed concern that Russian military aircraft were flying over the Baltic with transponders turned off. Moscow at the NATO-Russia Council proposed concrete measures to address this problem. However, the countries of the alliance did not show much interest in discussing this topic.