The Russian Federal Nuclear Center (RFNC) in Sarov has completely fulfilled the defense order of 2016 of the year, said the head of the center, Valentin Kostyukov.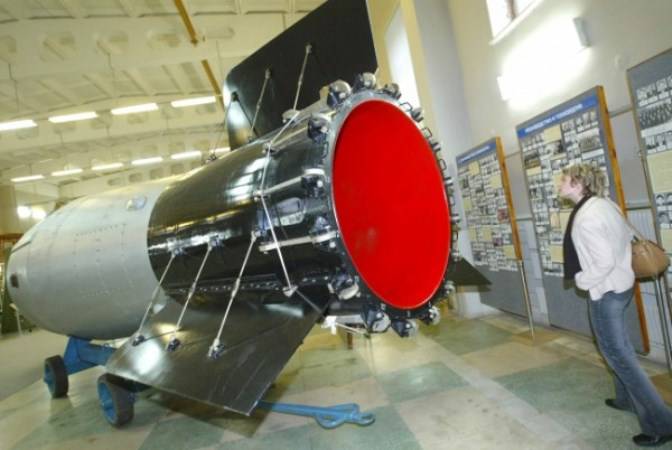 Exhibits in the museum of nuclear weapons VNIIEF in Sarov
"We received high praise from the President of the Russian Federation - Supreme Commander-in-Chief of the Armed Forces of the Russian Federation, Prime Minister of the Russian Federation, Minister of Defense, Rosatom State Corporation, Russian Academy of Sciences. The basis of these assessments is our practical work. We note with satisfaction that significant significant results have been obtained in all types of activities, "Kostyukov said.
According to him, "the planned work in the field of non-nuclear weapons and supercomputer technologies has been successfully completed; developed new technologies and projects for high-tech industries of the Russian economy ".
"New benchmarks of development strategy are connected with the transition from leadership in nuclear weapons technology to leadership in innovation. The development of computational, experimental and industrial bases, the availability of competences gives us the opportunity to face the future with courage, "the director emphasized.
Scientific leader of the center, Academician Radiy Ilkayev told about some of the achievements of scientists: "December 13 in RFNC set a world record for the degree of compression of deuterium plasma. The possibility of the destruction of asteroids in space at a safe distance from the Earth was experimentally confirmed. The representation of RFNC at the Russian Academy of Sciences doubled, the center received an Academy Award for the best work on the popularization of science. "
Recall RFNC is the oldest enterprise in the nuclear industry. In Sarov, it exists from 1946 g, the first name of the center is KB-11. Later the object was known as Arzamas-16. The main activity of the enterprise is the development and production of nuclear ammunition.