The launch of the Agni-5 ballistic missile took place on Monday, around 8: 30 MSK, from a mobile launcher on Wheeler Island (Odisha state), the Times of India newspaper reported.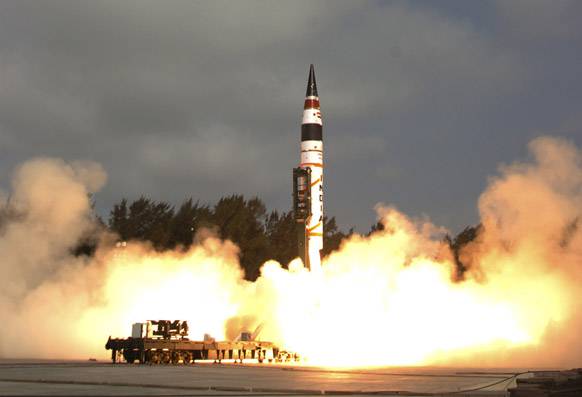 Archive photo
"We study the parameters of a test launch of a rocket, which was launched with the expectation of a full range. It will take time to say whether the launch was successful or not, "the newspaper quoted its source in the government of India.
The publication reminds that the Agni-5 is an 3-speed ground-to-ground missile with a range of more than 5 thousand kilometers, has a length of 17,5 m and a weight of about 50 t, is capable of carrying a nuclear warhead of about a ton.