Information agencies publish information on the liquidation of one of the field commanders of the Taliban terrorist group (banned in the Russian Federation) Mullah Firuz Jihadi in eastern Afghanistan. One of the Taliban leaders was dismantled as a result of an attack by a government of Afghanistan from a Taliban ambush group. Together with Jihadi, six more terrorists were killed, nine were injured.
It should be noted that this is the second successful operation of the Afghan government forces over the past few days. Thus, in the province of Faryab in the north of the country, the deputy leader of a large Taliban gang of the Gormach district was neutralized.
This information comes amid reports of future (December 27) consultations on the Afghan issue. Consultations will be held in Moscow. To discuss the situation in Afghanistan, both Russian and Afghan representatives, as well as delegations from Pakistan and China, will gather. The Afghan parliament protested against consultations in Moscow and accused Russia, Pakistan and the PRC of "interfering in the internal affairs of Afghanistan." The reason for discontent is related to the fact that Afghan deputies from the ruling political platform are not invited to the consultations. But the main thing, apparently, is not this at all. The main thing - do without the United States again ...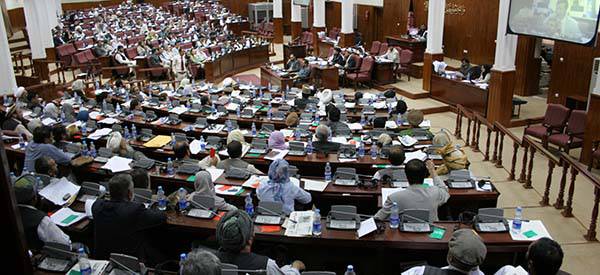 In the photo - the Parliament of Afghanistan
Official data from the Ministry of Foreign Affairs of the Russian Federation on which particular Afghan forces have been invited to Moscow and whether they have been invited at all has not been given yet.