The Iraqi units from the anti-terror directorate moved to the area of ​​Mosul Al-Quds, from which the militants of the IG group (banned in the Russian Federation) are sending suicide attacks on mined vehicles.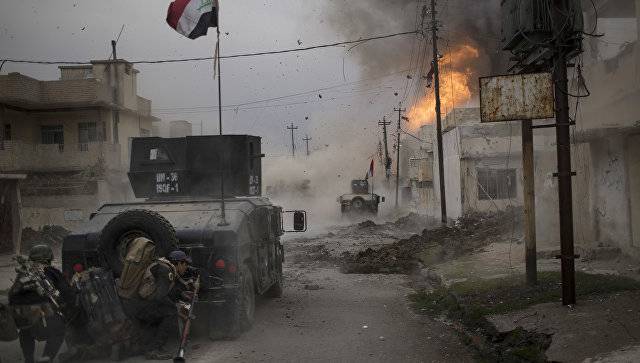 According to the channel Al Sumaria, as a result of suicide attacks, "dozens of military and civilians died in the eastern region of Kokjali, occupied by the army in the early stages of the operation in Mosul."
"The anti-terror forces stormed today the Al-Quds area on the left bank of the (Tigris), fighting with the IG terrorists,"
- transmits the channel message of its source.
The interlocutor noted that the Iraqi military personnel involved in the operation had made "significant progress".
Recall that the assault on the city of Mosul has been ongoing since October with the participation of army units, Kurdish formations and militias. Air support
aviation
Western coalition.