Britain will form two mobile "shock brigades" equipped with combat vehicles on the Ajax platform, designed to "repel Russian aggression" using
tanks
"Armata" and armored vehicles "Kurganets."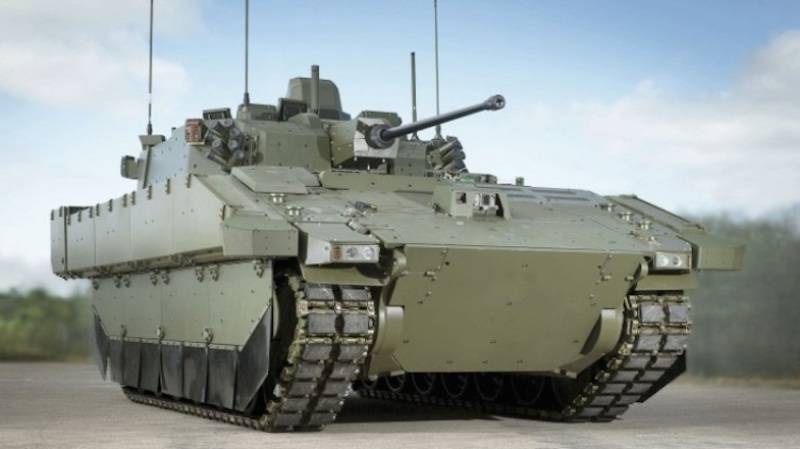 Each of the new brigades will include two armored reconnaissance regiments equipped with combat vehicles on the Ajax platform (with a total number of 100 units).
According to British Minister of Defense Michael Fallon, "a special experimental group is planned for 2017 for the year, which will finalize the concept of shock brigades and use Ajax family vehicles on the battlefield."
By 2020 g must be formed a full-fledged team. "The new military units will be a mobile reserve that can be transferred in a matter of hours to any region of Europe, from Romania to the Baltic States," to stop a possible invasion of Russian troops, explained in the British agency.
Total British military ordered 589 combat vehicles, which are, in fact, light tanks, armed with 40-mm automatic cannons using ammunition of a new generation. Guns firing rate - up to 200 shots / min. It is claimed that the new shells are capable of piercing armor up to 100 mm. The combat weight of Ajax is about 38 t.
Russian experts doubt the effectiveness of the teams being created.
Military expert Alexei Khlopotov: "Why this car is needed is not clear. This is a cross between BMP and BRM. Arms are weak - like the BMP, but there is no landing. In addition, any modern BMP has anti-tank missiles. In this case, the weight and dimensions of the "Ajax", as in the end of the MBT 70-s. "
"The caliber 40 mm is good, but the telescopic shells do not cause delight in the military. Their effectiveness is overrated. We have, for example, the subject of telescopic shells for infantry fighting vehicles is closed, and Americans prefer to use classic ammunition. The gun itself is very damp and capricious. I carefully studied it at the exhibition. A lot of gears and machining. Any dirt or rag will result in seizure. Plus, an unreliable shells delivery scheme, "said the expert.
"Against the background of hysteria in the media about the threat from" Almaty ", replacing the regiment" Challengers "with" Ajax "is a very strange decision. "Ajax" will look good at the parade, but they are not suitable for a big war. Apparently, the British military just had to urgently demonstrate to the public that they were taking measures in response to the "military threat" from the Russian Federation, so they went on this dubious experiment, "concluded Khlopotov.