On Friday, Barack Obama signed the law on US military spending in the 2017 fiscal year, which, among other things, provides for restrictions in military cooperation with the Russian Federation.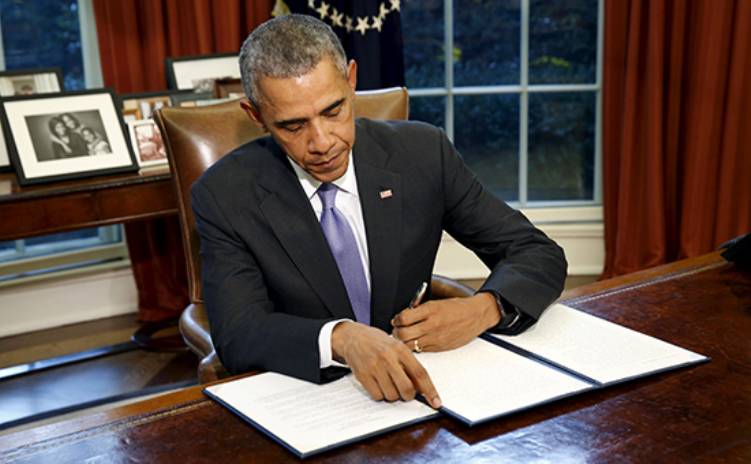 "No funds allocated to the US Department of Defense in the 2017 fiscal year can be used for bilateral military cooperation between the US and Russian governments until the Secretary of Defense, in cooperation with the Secretary of State, notifies the relevant congressional committees that the Russian Federation has stopped the occupation of Ukraine territories and aggressive actions that threaten the sovereignty and territorial integrity of Ukraine and NATO members, "the text of the document says.
It also indicates that Moscow must comply with the Minsk agreement on Ukraine.
At the same time, the law emphasizes that "these restrictions do not apply to any actions necessary for the United States to fulfill its obligations under bilateral and international agreements on arms control and proliferation, as well as other treaties".
There are no restrictions on measures "necessary to ensure the actions of the United States and NATO in Afghanistan."
A separate line prescribed a ban on the allocation of money "for any actions that recognize the sovereignty of the Russian Federation over the Crimea."