A message from a user named @le4ky calling himself a hacker appeared on the Web. According to him, he discovered a significant vulnerability in the software of the servers of the Federal Bureau of Investigation of the USA, hacked the network of American intelligence services. According to him, published on Twitter, the hacker gained access to a number of secret files.
The same person claims that the so-called vulnerabilities of the Internet resources of the FBI are sold on the Internet - that is, its segment, which in the hacker environment is called the Dark Network or the Darknet.
At the moment, US intelligence agencies leave without comment messages hacker under the nickname
@le4ky
.
If the hacking of the Internet resources of one of the leading special services took place, then this again indicates that the vulnerability of the American networks is a fact. And no matter what the US says about "supporting Putin personally cyber attacks" on American servers, the understanding that networks of American departments can be hacked attract hackers from different countries to these networks, including those cyber specialists who are guided solely by "sports interest ".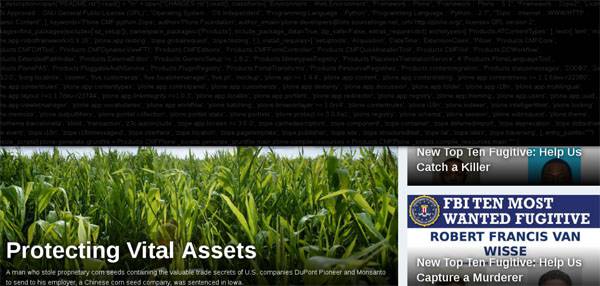 After some time, screenshots appeared in the account of the aforementioned Twitter user reporting that the FBI site hacking really took place.