A number of Ukrainian bloggers reported that the Armed Forces of Ukraine additionally remove Tochka-U missile systems from conservation.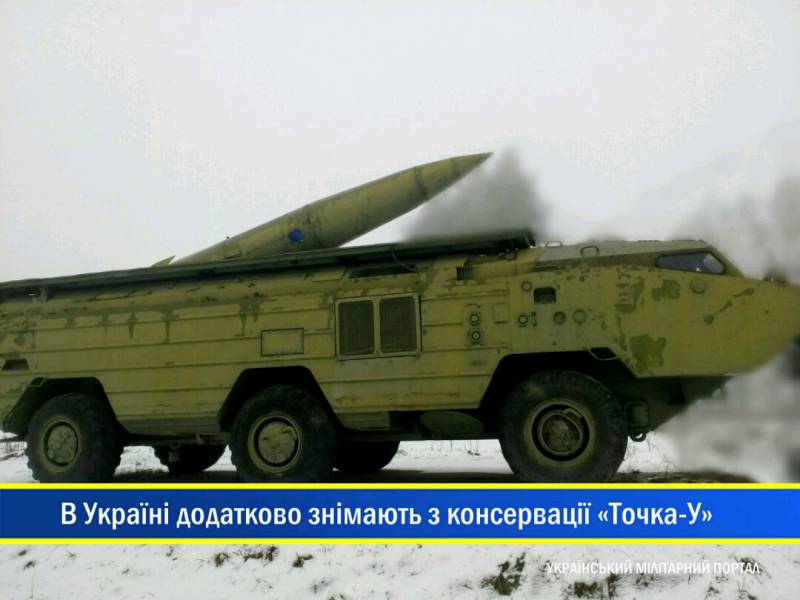 The user Mil.in.ua, for example, posted on Facebook a photograph of the complex, which was allegedly previously preserved.
It is noted that in this way the Ukrainian command expects to increase the country's military potential.
Recall that in the 2014 and the beginning of 2015, the Ukrainian army had already used "Point-U" in the Donbas against the militia. In February, 2015 r one of the missiles of the complex fell to Donetsk. Fortunately, she did not get into residential areas.
Recall, "Tochka-U" is a Soviet tactical missile system "designed to destroy small-sized targets (ground-based reconnaissance systems, attack points, control points, aircraft and helicopter parks, reserves, ammunition depots, fuel, etc.) deep in the enemy's defenses" . The first samples of the complex had a range of fire from 15-ti to 70 km and an average deviation from the target 250 m.