Kiev City Council refused to rename Vatutin Avenue.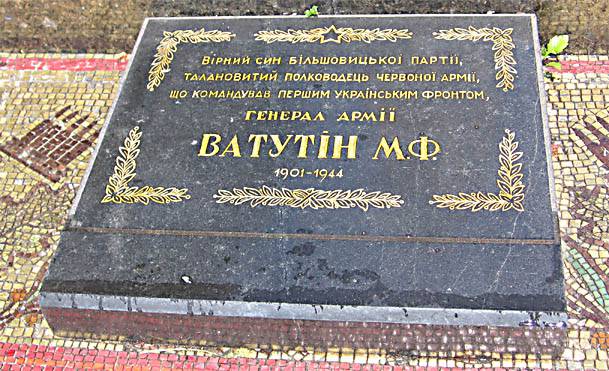 Recall that the Ukrainian radicals demanded to assign the name of the leader of the Ukrainian Insurgent Army Roman Shukhevych to the avenue.
To rename the avenue bearing the name of the legendary commander of the Great Patriotic War, the Kiev City Council did not have enough 20 votes. Deputies from the radical party "Freedom", as well as from "Self-help", actively supported the renaming. After the failure of their initiative, representatives of the radical organizations of Ukraine declared that the Kyiv City Council "sabotage the law on de-communization and de-Sovietisation". This caused a flurry of criticism towards the deputies who voted against the initiative from representatives of the so-called Maidan public. The radicals promised "to deal with everyone who voted against." Ukraine - Tse Europe ...
It should be noted that Roman Shukhevych became the "leader" of the so-called Ukrainian Insurgent Army in 1944. Prior to that, he swore allegiance to Hitler Germany and served in the armed forces and police units of the Third Reich. In particular, since November 1941, with the rank of Hauptsturmführer, he was the deputy commander of the 201 th battalion of security police.