The official representative of the Armed Forces of the DPR, Colonel Edward Basurin confirms the information that several hours ago the Ukrainian army launched a new stage of massive shelling of the territory of the republic using large-caliber artillery. After that, the Ukrainian troops, taking advantage of the fog, made an attempt to break through the line of defense of the Armed Forces of the DPR in the south.
Basurin:
The Ukrainian military attempted to break through the positions of the DPR on the southern front, taking advantage of the weather conditions - a thick fog. The attempt was unsuccessful.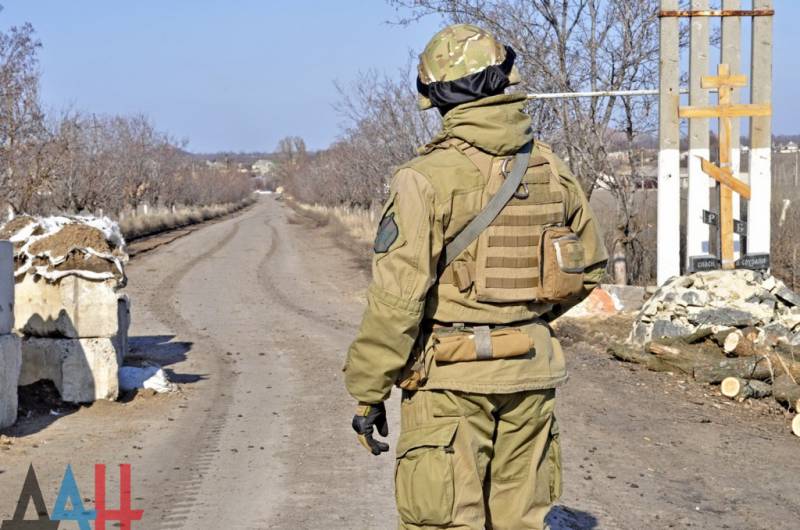 It is known that Ukrainian troops shelled the northern suburbs of Donetsk with artillery shells. In particular, we are talking about the town of Spartak.
Attention is drawn to the fact that against the background of reports on attempts by the Ukrainian Armed Forces to advance eastward, the General Staff of the Ukrainian Armed Forces declare a "possible full-scale truce" from December 24.
The speaker of the Ministry of Defense of Ukraine on the issues of "ATO" Alexander Motuzyanik said that the Ukrainian army is ready to carry out the next decision of the contact group.
The participants of the contact group, in which Russia is represented by Boris Gryzlov, agreed that on December 24 a "silence" regime began. Another "silence" in the understanding of Kiev? ..
Against this background, Ukrainian volunteers say what price Kiev received another provocation against the Lao PDR: at least 90 dead and more than 150 injured. Other sources are also called big numbers. Official summary of the Ministry of Defense of Ukraine: the seven dead Ukrainian military. The rest is usually written in the "missing".