A few hours ago, in the area of ​​the settlement of Debaltseve, hostilities resumed again. The representative of the people's militia LC Major Andrei Marochko said that the Ukrainian troops, violating once again the letter of the Minsk agreements, fired on the territory of the people's republics. Several ammunition exploded within the boundaries of Debaltseve itself.
From the statement of the Acting Head of the Debaltsev Administration Alexander Reinhold:
Now attacks at the contact line and the area near Debaltseve resumed.
As a result of the shelling, residential buildings along the streets of Ulyanov and Kurchatov were damaged.
The report of the fighters of the people's militia of the LPR and the Armed Forces of the DPR states that the Ukrainian security forces literally pour fire on the territory of the people's republics, using for this purpose everything they have
weapon
, although that should have been taken away from the contact line a long time ago.
Only in the last few hours, in the outskirts and neighborhoods of the city of Debaltsev, the Ukrainian security forces fired over 200 mines and more than a hundred artillery shells, including 152 mm shells.
According to Andrei Marochko, the Ukrainian troops aim to knock out the people's militia units of the LPR and the DPR army from their positions and come close to Debaltseve.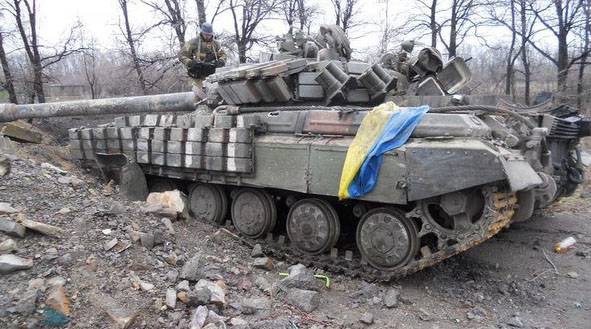 The representative of the LC adds:
I appeal to the Ukrainian criminal command that all attempts of this kind will end for the Ukrainian armed forces only with defeat, think about the people you are killing.
It is known that a checkpoint was fired on the outskirts of Gorlovka. According to the municipal authorities, only by a lucky chance, none of the civilians was injured. The fire was carried out of the APU infantry combat vehicle.