During his speech at a meeting of the board of the Ministry of Defense of the Russian Federation, Russian President Vladimir Putin noted the need to strengthen the strategic forces of nuclear deterrence. According to the Supreme Commander-in-Chief of the Armed Forces of the Russian Federation, it is necessary to follow the path of developing and creating such missile systems that will be able to overcome any means of anti-missile defense.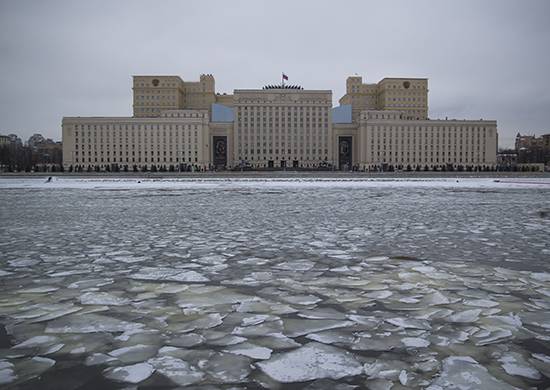 Statement by Vladimir Putin:
It is necessary to strengthen the combat potential of strategic nuclear forces, primarily due to missile systems, capable of guaranteed to overcome existing and prospective missile defense systems.
During the meeting of the collegium of the Ministry of Defense of the Russian Federation, the results of the past 2016 year were also summed up and goals and tasks were identified that need to be addressed next year.
As the key tasks for the Defense Ministry of the Russian Federation, the Supreme Commander outlined the following:
first - ensuring the balanced development of all types and types of troops, the continuation of the development of high-precision weaponsmodern means of communication, intelligence, control and electronic warfare;

second - maintaining the pace of rearmament of the army and fleet;

third - tracking any changes in the balance of forces and the military-political situation in the world, especially along the perimeter of Russian borders, and making timely adjustments to plans to neutralize potential threats to our country.
Vladimir Putin:
The level of combat training of troops has significantly increased. This was convincingly shown by the results of the Kavkaz-2016 strategic command and staff exercise. His successful conduct increased the security of Russia's southern borders, including from terrorist threats, helped to work out the organization of territorial defense in the Southern and North Caucasus federal districts, including the provision of troops, for example, their financing in wartime, which requires coordination from many government agencies and divisions, including divisions of the Central Bank of Russia.

I will also note the four sudden checks of the combat readiness of the troops that took place during the year. They confirmed that units and divisions can be quickly deployed over long distances and in a short time to create groups in strategic areas. The Ministry of Defense should analyze in detail the results of the inspections and take them into account in the combat training plans for the future, as well as when organizing other events of this kind.

The potential of the Russian Armed Forces has passed the test of strength and in the fight against international terrorists in the Syrian Republic. The Syrian army received tangible support, thanks to which it conducted a number of successful operations against the militants.