The terrorists of the IG (the group is banned in the Russian Federation) published a photo on the network in which one of the leaders of the organization, Abu Umar Al-Shishani (or Abu Meat), appeared. Earlier, the militants themselves reported on his death.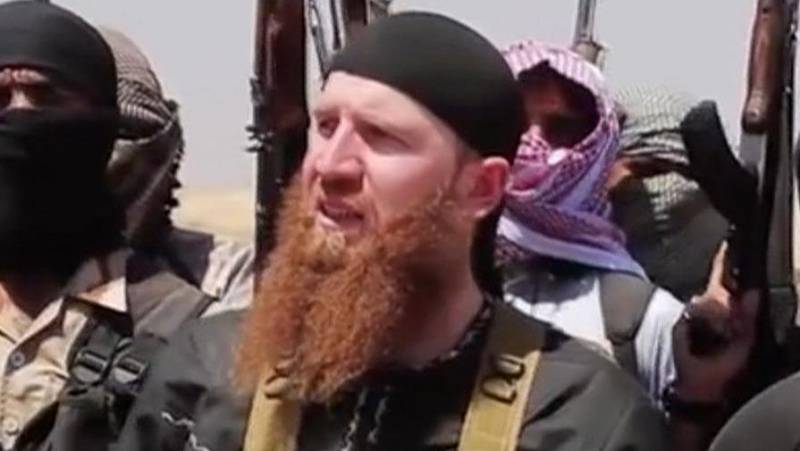 Archival photo.
Arab media have given Al-Shishani the nickname "Redhead General". In the photo, he sits in the trunk with other militants.
If you believe the commentary, the picture was taken under Palmyra. Given the position occupied by Al-Shishani in the grouping, it was he who supervised the recapturing of Palmyra.
The media wing of the group reported on July 2016 about the death of the "Red General". However, during this time no one else was appointed in his place. Although, as a rule, the leadership of the IG in such cases immediately took appropriate personnel decisions.