Informational portal
"Lugansk Information Center"
cites a statement by the official representative of the people's militia of the LPR, Major Marochko, about the difficult situation in the Debaltseve area. Recall that a few days ago, the Ukrainian security forces attempted to break the contact line along the entire Debaltsevsky section.
According to Major Marochko, the Ukrainian military suffered significant losses. From the statement of the official representative of the people's militia of the LPR:
We are reliably aware of 40 dead and more than 50 wounded Ukrainian soldiers from the 54 brigade and the 11 battalion of the 59 brigade "Kievskaya Rus". Independent Ukrainian media report 100 dead.
At the same time, the Ministry of Defense of Ukraine claims six dead Ukrainian soldiers.
On the
Online
The Council of National Security and Defense of Ukraine provides a summary, in which there are statements by the secretary of this department, Mr. Turchinov. Turchinov claims that allegedly not at all Ukrainian troops attempted an offensive, but representatives of the DPR and the LPR ...
Turchinov:
The 54 Brigade heroically withstood the onslaught of the enemy.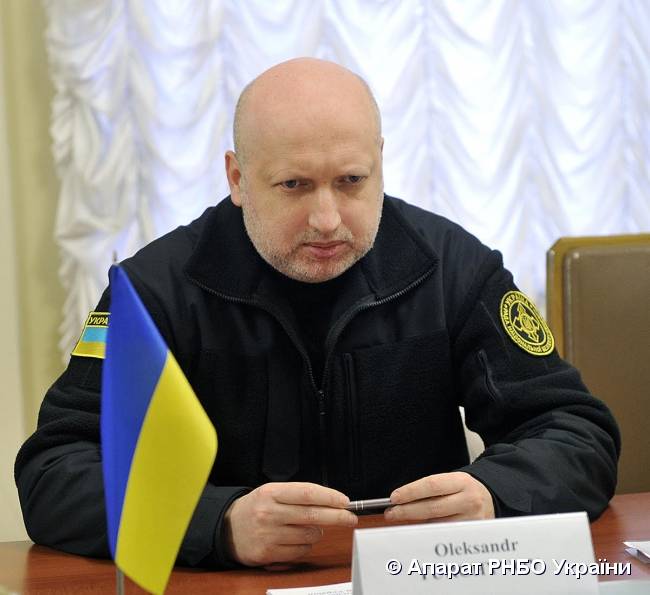 It is interesting that the secretary of the Ukrainian National Security and Defense Council, declaring that the Ukrainian troops were "defending", makes an addition that exposes his own lies:
Soldiers moved forward and took new positionswho provided them with an additional advantage over the enemy in this defense sector. The Ukrainian Armed Forces will continue to adequately respond to any provocations of the Russian hybrid troops in all directions.