A statement by representatives of the Jash al-Fatah group about the assassination of the Russian ambassador Andrei Karlov in Ankara appeared in the news agency tapes. Members of the group, which in the same Turkey is called the "moderate opposition," declare that they are taking responsibility for the murder of a Russian diplomat. In the message spread by the militants, it is said that "this is Russia's revenge for the actions in Aleppo."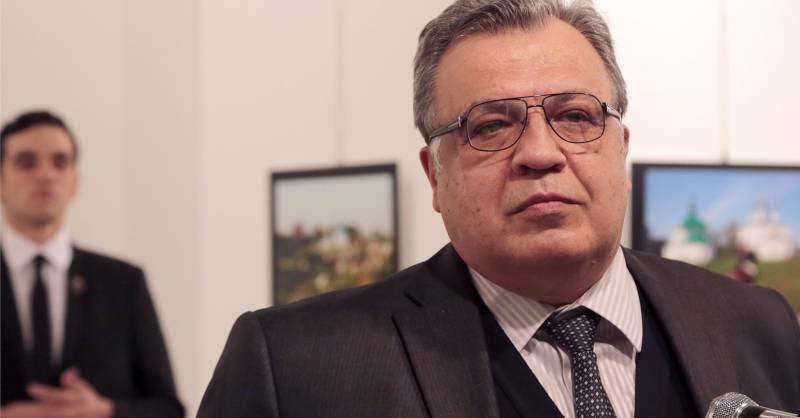 It should be noted that the grouping of "Jaish al-Fatah", which counts countless terrorist acts on the territory of Syria, is also called "moderate opposition" in the West.
It is known that the "headquarters" of the militants in Syria is located in Idlib, where the largest number of terrorists were taken from eastern Aleppo. The approximate number of the group, which also includes people from the North Caucasus and East Turkestan, is about 8 thousand militants. According to some data, members of the group include a number of terrorists from "Dzhebhat an-Nusra" (banned in the Russian Federation).
The farewell ceremony for the Russian ambassador to Turkey, Andrei Karlov, who died at the hands of a terrorist, will be held in Moscow tomorrow - December 22.