Turkish News Agency
Anadolu
actually confirms the information that the Turkish troops received complete freedom of action in the north of Syria. The agency cites data on the next stage of the revitalization of the operation of the Turkish troops under the loud name "The Euphrates Shield". As part of this operation, the Turkish army soldiers not only inflict airstrikes on the northern regions of the Syrian provinces (as they themselves say, "DAESH terrorists" (forbidden in the Russian Federation)), but also train the so-called Syrian free army.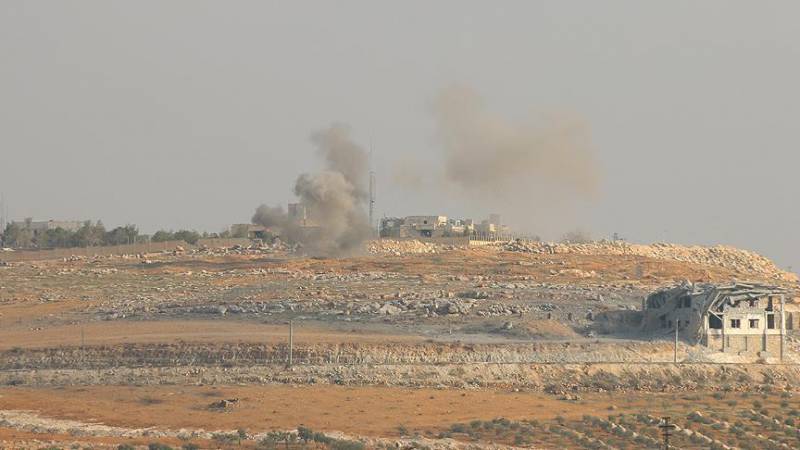 It is reported that the "Syrian Free Army" took under its complete control the highway connecting El-Bab with Aleppo, destroying ISIL (DAESH) militants with the help of the Turkish troops 48.
The same information resource reports that more than fifty explosive devices, including mines, have been deactivated in the area of ​​Al-Bab. However, one explosive device did not have time to neutralize - it exploded on the route of one of the military vehicles. Four soldiers of the Armed Forces of Turkey were seriously injured.
Against this background, Syrian sources report that in the east of Aleppo militaries of the SAR armed forces are being released from the captivity of militants. On the eve of the hands of the radicals, a Syrian officer was rescued - Lieutenant Suleiman Badr. In the material
AMN
it is said that the Syrian lieutenant was released in exchange for the opportunity given to the militants to leave Aleppo and leave for Idlib province. In addition to the officer in Aleppo, several more Syrian soldiers who had been in captivity for more than a year were released.