The UN General Assembly, at the request of Ukraine, adopted an anti-Russian resolution. The essence of this resolution lies in the fact that Russia is "condemned" for "infringements of human rights, discriminatory measures and practices against the inhabitants of Crimea". Separately stands out the conviction for the ban on the activities of the so-called Mejlis of the Crimean Tatars, although very few people in the UNGA at the same time wondered what exactly this "Majlis" represents the interests of.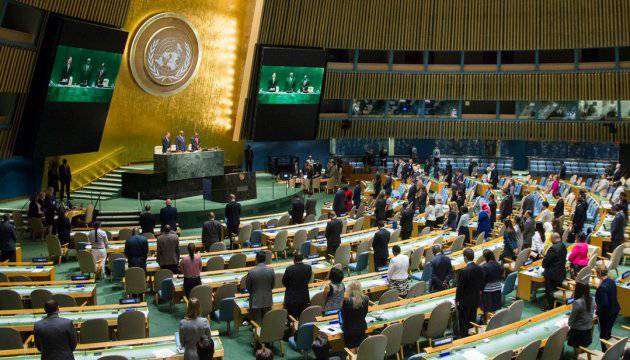 It is reported that the anti-Russian resolution was supported by 70 states, including Canada, the USA, EU countries and, by the way, such "friends of Russia" as Turkey and Japan. 26 states opposed, including China, India, Iran, Serbia, South Africa, Uzbekistan, Cuba, Armenia, Belarus, Kazakhstan, etc. More 77 delegations decided to abstain, while some state representatives in the UNGA said that for the adoption of such a resolution "it would be worthwhile to examine in more detail the question about which it is said in its text." This can only say one thing: anti-Russian resolutions are stamped quickly, and they are "discussed" even faster. Their key words "Russia", "aggression", "violation of human rights", apparently, are the markers that should be approved by the countries of the "victorious democracy".
By the way, voting on the resolution by the same Japan gives the right to the question: maybe, with a statement about joint economic activities in the South Kuriles, they were still hurried up? ..