Disturbing
news
continue to come from the conflict zone in the Donbass. The night before, a representative of the people's militia of the LPR reported that the Ukrainian security forces attempted to break through the contact line in the area of ​​Kalinovka and Logvinovo.
Lugansk Information Center
continues to report on the state of affairs at the line of contact. According to the Luhansk Information Center, with reference to the military command, full-scale battles resumed in the Debaltseve area. The submission says that the Kiev armed forces attacked the positions of the troops of the people's republics in several directions at once using large-caliber artillery pieces.
Donetsk News Agency
, referring to the official representative of the Armed Forces of the LNR, Colonel Edward Basurin, reports a record number of shelling for the last time from the Ukrainian side. This number is close to 1700. At the same time, the Ukrainian Armed Forces tie up heavy-duty vehicles, including the Grazo, Smerch MLRS and Gvozdika self-propelled howitzers, to the places of the fighting.
Basurin:
Data on violations of the Minsk agreements were transferred to representatives of the JCCC and the OSCE mission.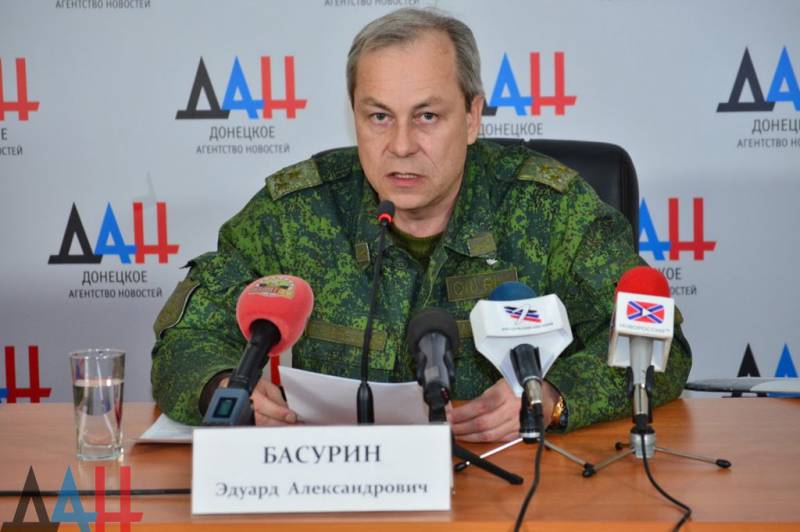 The official representative of the people's militia of the LPR, Major Andrei Marochko, reports that the battles are currently taking place along the entire contact line in the Debaltseve area.
Marochko:
Fighters of the people's militia of the LPR do not allow the enemy to advance to settlements. The APU uses 152 and 122 mm artillery, mortars and heavy equipment.