On Saturday in Kronstadt, the flag raising ceremony was held on the 1 lead patrol ship of the "Polar Star" rank of the 22100 project (Ocean), reports
bmpd
.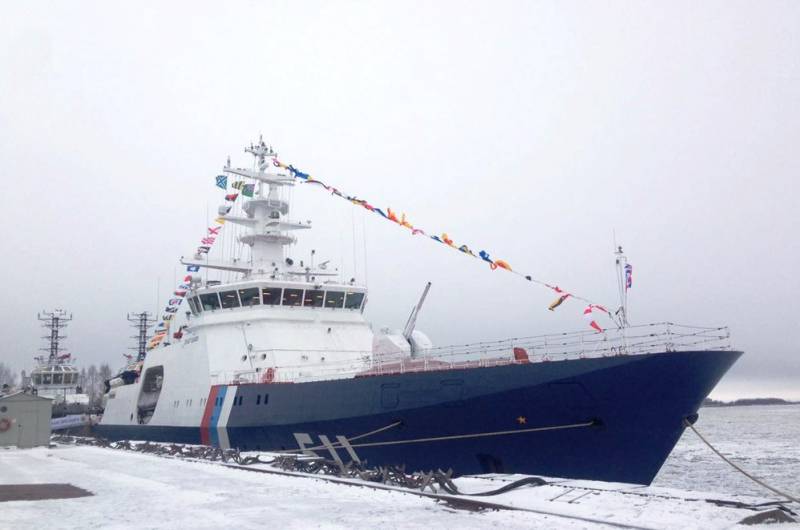 The ship was built at the Zelenodolsk plant (Tatarstan) by order of the border service of the Federal Security Service of the Russian Federation. The acceptance certificate was signed on December 15.
Before the New Year, the ship will make the transition to Murmansk to the place of permanent deployment.
Earlier it was reported that the Border Service intends to order a total of 6 ships of this project.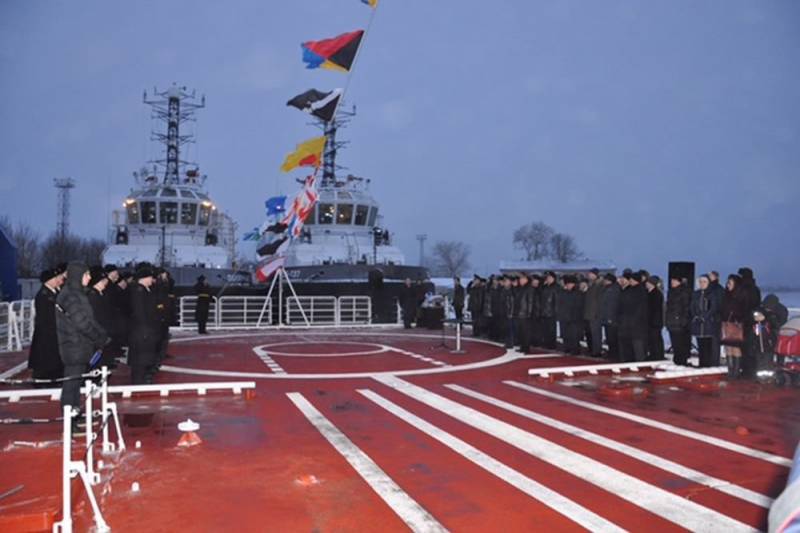 Flag raising ceremony and entry into the Coast Guard of the Border Guard Service of the Federal Security Service of Russia of the 1-level head guard patrol ship Polar Star of the 22100 project. Kronstadt, 17.12.2016
.
The bmpd reference: The 22100 "Polar Star" head PSKR was built under the contract of 26 on December 2011 of the year. St. Petersburg, and then to Kronstadt, where retrofitting, mooring tests and preparation for tests took place.The first exit to factory trials took place from Kronstadt on October 30 of the year 2012. The handover of the ship was delayed due to the finishing of the Matelot-21 navigation and tactical complex production WA Group "Kronstadt", as well as a number of other technical problems identified. "