Syrian beauties have prepared an unexpected gift for the Russian military - 12 girls from different cities were photographed for a special calendar for 2017 year, according to resource
Kultorologiya.RF
.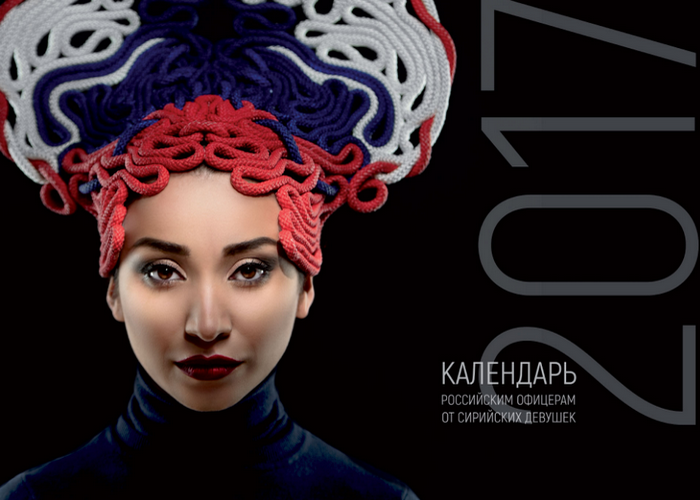 "Twelve Syrian girls from Aleppo, Tartus, Latakia and the Suveda took off for the calendar, which will be presented as a New Year's gift to the Russian military. Every girl has a kokoshnik on her head "as a symbol of respect for the culture of the country that came to the defense of her native state". The most important events of the Syrian war are marked in red in the calendar, "the newspaper writes.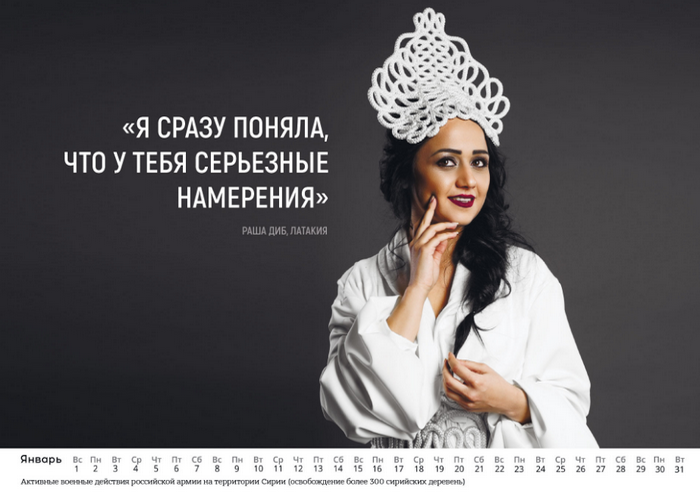 "On each page, along with a photograph, is an appeal to Russian soldiers with what is" in the heart "of the Syriacs. So, the month of August represents Fatima Duksi with the phrase "At least on the MiG to see you," and October - Yara Hassan with apt "Tell me who your commander-in-chief is and I will tell you who you are." All the heroines of the calendar are currently students of the Peoples' Friendship University of Russia. "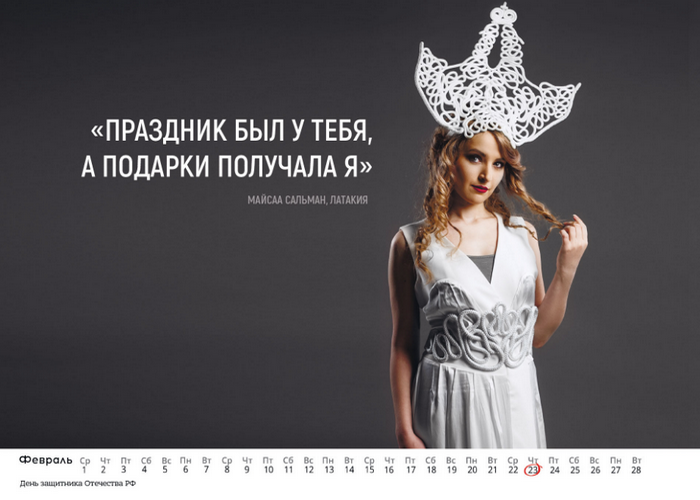 "By participating in the creation of the calendar, I wanted to say" Thank you "to those who protect my family and loved ones who are now in my hometown of Aleppo, and this is only a small part of how I can thank the Russian military," said Maram Himsi from Aleppo, one of the participants of the project.