In an interview with CNN, the spokesman for the Republican Party John McCain spoke out firmly about the policies of the United States of all recent years in the international arena. According to McCain, this policy has led to the fact that the United States "lost world leadership."
RIA News
gives a translation of a fragment of the statements of the senator "hawk":
The loss of (US) world leadership caused signs of the erosion of the global order established after World War II.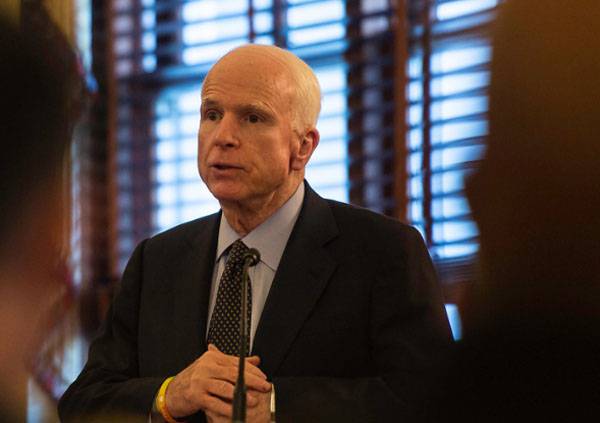 McCain as the "evidence" of the loss of the US "world leadership" called the following: allegedly endless hacker attacks on the servers of American institutions of power, as well as the seizure of the American Navy underwater by the Chinese Navy, "peacefully collecting information" in the Philippine archipelago.
McCain added that the "loss of world leadership" and "violation of the world order" became apparent during the presidential term of Barack Obama. As if before Obama came to power as the president of the United States, sheer idyll reigned in the world - no wars, no strife, no violent changes of power in different countries of the world? Or does McCain understand this by the basic rules of global security and world order? ..