The official representative of the people's police LNR reports of clashes in the area of ​​the village Kalinovka. Ukrainian security forces attempted to break through the contact line of the parties and met with serious resistance from the fighters of the Luhansk People's Republic.
Lugansk Information Center
reports that when trying to break through, the Ukrainian security forces fired on the territory of the LC above 150 mines and shells of various calibers.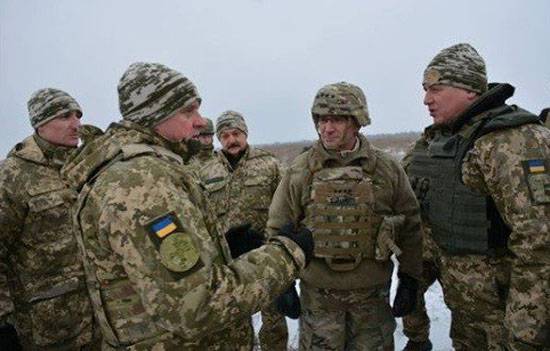 Attention is drawn to the fact that the attempt to break through was undertaken not by the representatives of the so-called natsbatov, but by the servicemen of the Armed Forces of Ukraine — representatives of the 54 Brigade.
The report of the Luhansk Information Center states that the Ukrainian military with frequent shelling was obviously going to provoke a response from the side of the people's militia. When attempting to break through, the Kiev forces lost 10 people killed and 20 wounded. According to the latest data, two soldiers of the LC were killed, two more were seriously injured.
Colonel O. Anashchenko, head of the people's police department:
The armaments that the Ukrainian Armed Forces use to attack the positions of the people's militia in the areas of Kalinovka and Logvinovo settlements are taken from places of permanent storage. This is in flagrant contradiction with the norms of the Minsk Agreements and agreements on the withdrawal of weapons.
Oleg Anaschenko after a while stated:
All attempts to break through our defenses ended in complete failure for the Kiev security officials.