"Uralvagonzavod" developed an assault tank based on the T-72, which is expected to be much more effective than other models in combat in the condition of the city, reports
Rossiyskaya Gazeta
with reference to Defence.ru.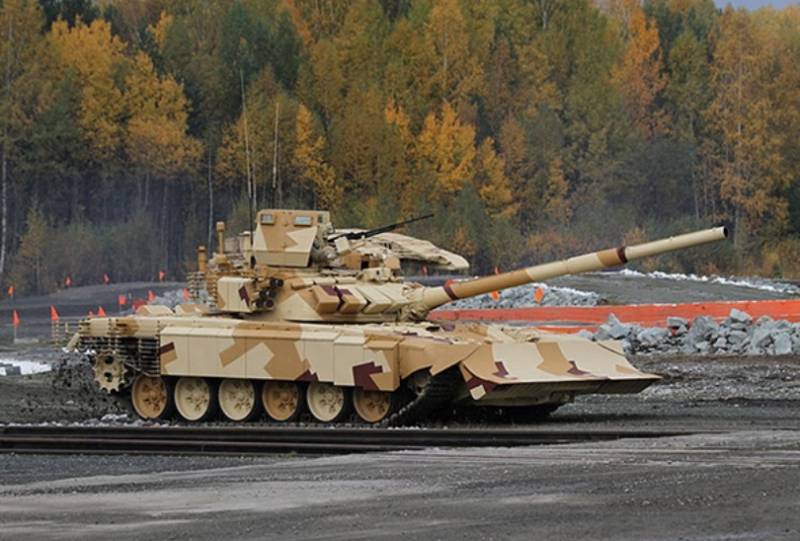 It is noted that "the idea of ​​creating an assault
tank
"not new, but it became relevant again after studying the experience of street fighting in Syria." The developers have focused on increasing the survivability of the machine.
"If we carefully analyze the latest armed conflicts in the world, it turns out that fighting is conducted mainly in cities, no one today is fighting in an open area, because it is, in fact, instant destruction," the newspaper quotes the deputy director general of UVZ Vyacheslav Khalitov.
The first thing that catches your eye is the presence of a modernized tank dozer bucket, which is designed to overcome the debris, and at the same time is an additional protection from a frontal attack.
"Also, the durability of the machine is enhanced by on-board screens with dynamic protection, additional reservations and anti-cumulative grids. The turret of the anti-aircraft machine gun was covered with side screens with bulletproof glass in order to reduce the risk for the tank commander, "the newspaper writes.
In addition, the tank's firepower was increased - the "upgraded 125-mm 2A46M gun was modified for firing rockets, an automatic loader was installed, a more efficient fire control system (FCS) with a multichannel gunner Sosna sight".
And although now "the emphasis is on the newest tank Armata, the UVZ believes that an incomparably simpler and relatively cheap fighting vehicle for fighting in the city should be an important addition to the long-awaited T-14," the newspaper concludes.