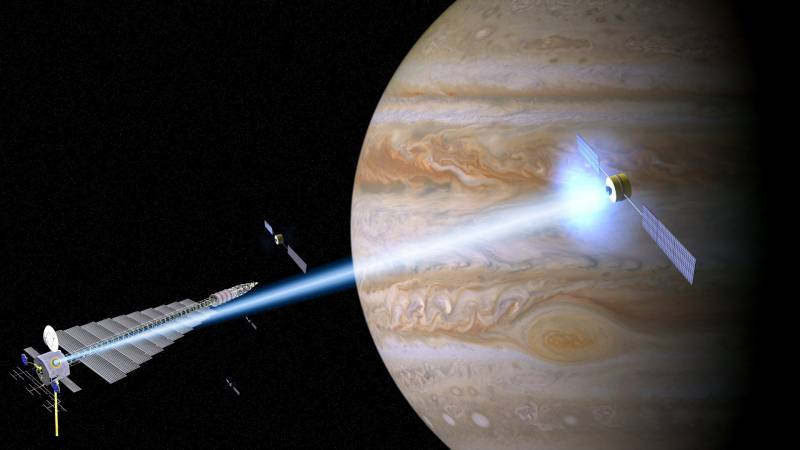 "People can get to Mars and go back in just 90 days," scientists at the University of Washington made such a sensational statement.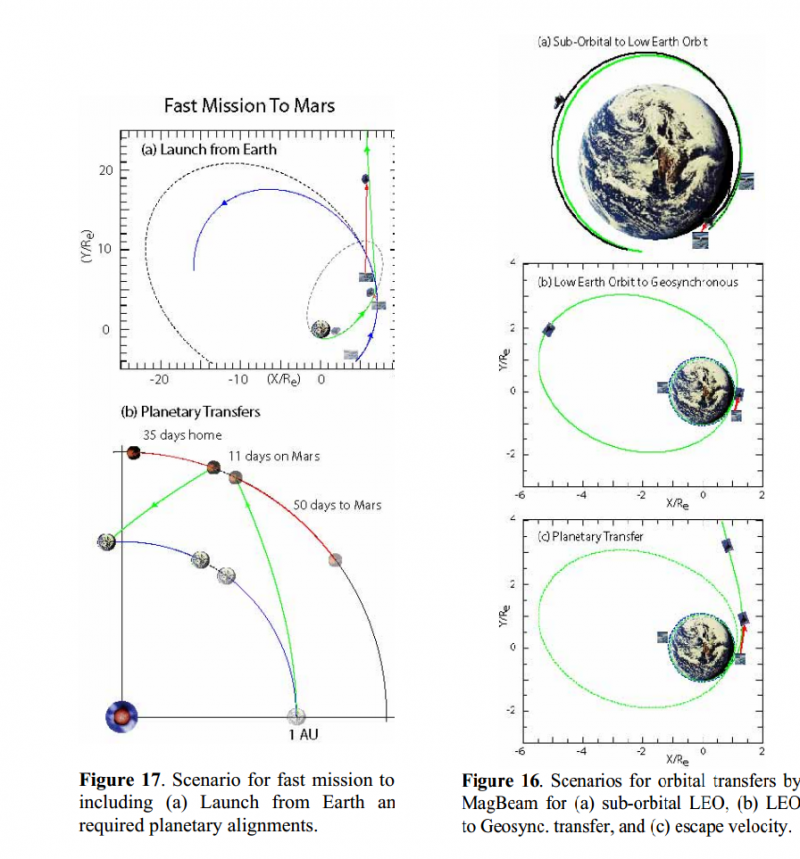 Original sensation (click):
90-day Mars round trip possible
.
The land is rich in American geniuses. NASA has shown considerable interest (click).
Beam Me to Mars
Ilon Musk, in distant 2005, gnashing his teeth with excellent Anglo-Saxon teeth, decided to quit PayPal and Tesla Motors and urgently spur SpaceX (80 days against university 90, but more expensive).
We disassemble the interplanetary transport system (ITS) for parts from Ilona Mask
The main author of the project is Robert Winglee, a professor at the University of Washington.

University of Washington -Home Page
What a miracle way? Let's try to "disassemble it for parts."
The concept of the ship's drive is called MagBeam - aka "Magnetized Beamed Plasma Propulsion). It is easier to show than to explain, therefore, the video (a total of 26 seconds, "do not switch"):
For more advanced readers, I downloaded the document (in English) on the google-disk (click):
Final Report. For the Phase I study of Magnetized Beamed Plasma Propulsion (MagBeam) Supported by NASA
.
Electromagnetic rocket drive is one of the most promising areas for the development of space technology, says Vingley, but it requires a powerful source of energy on the ship.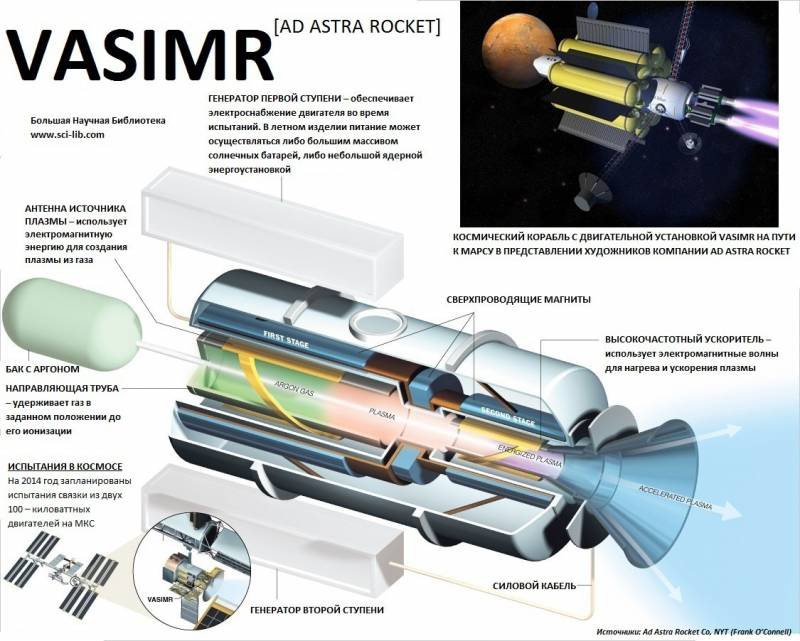 And this is a problem. A big problem. About her a little lower. According to various projects of the flight of people to Mars, the main drive of a manned spacecraft will be exactly the ionic electromagnetic. It differs from chemical colossal economy in terms of consumption (and, of course, the stock on board) of the working fluid — argon or xenon.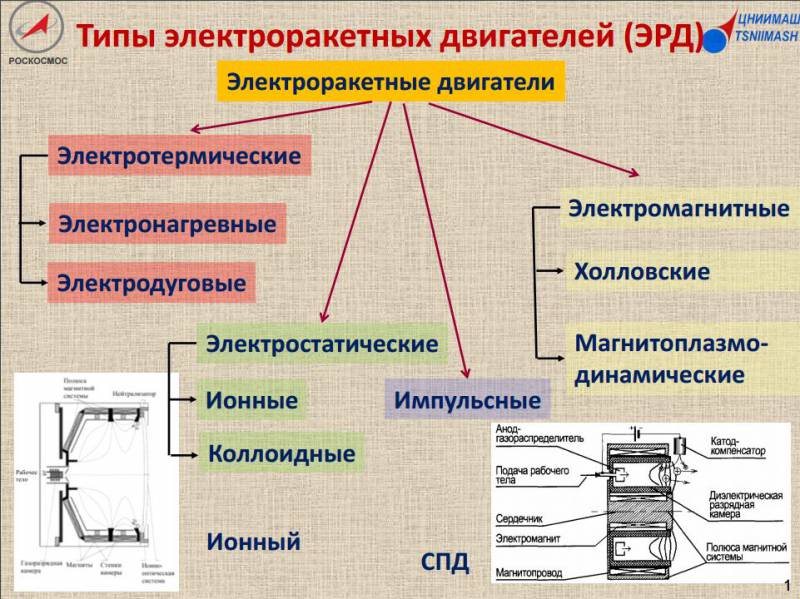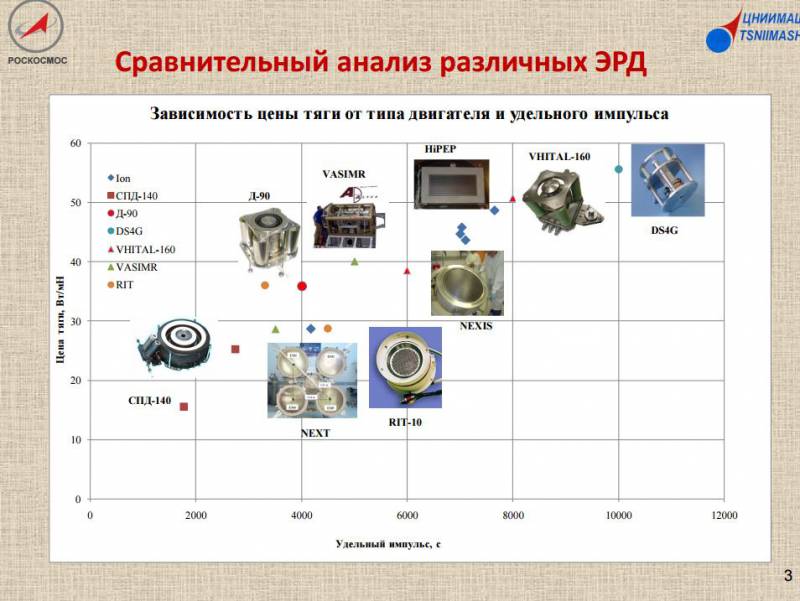 Problem: to give electricity to such engines, on a spacecraft you need to install either a "nano" nuclear reactor (and ensure the removal of excess heat, and generally heat dissipation), or solar panels the size of several football fields.
*Nuclear reactor: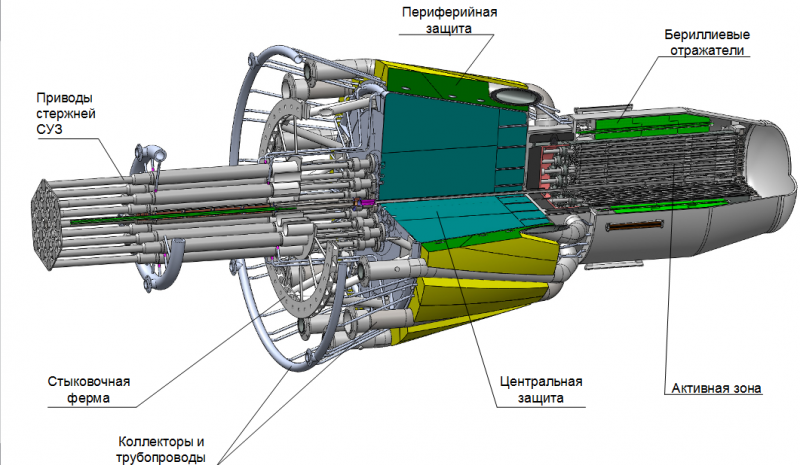 1. Weightlessness leads to the absence of convective heat exchange in liquid and gaseous heat transfer fluids. Because of this, heat removal and the fight against local overheating of AZ are becoming more complicated.
2. Discharge of parasitic heat from a NPP is possible only through radiation from radiators-coolers (RC). Acceptable masses of PX are obtained if their working temperature is at least 500K (230 С), and better than 800К.
3. Rigid energy-mass characteristics together with the previous item force us to use rather exotic coolants - helium, CO2 or light metals - lithium, potassium, sodium.
4. Cosmic nuclear reactors require very long-term operation without nuclear fuel overload, and, of course, maximum reliability all this time.
5. Terribly expensive.
* Solar panels: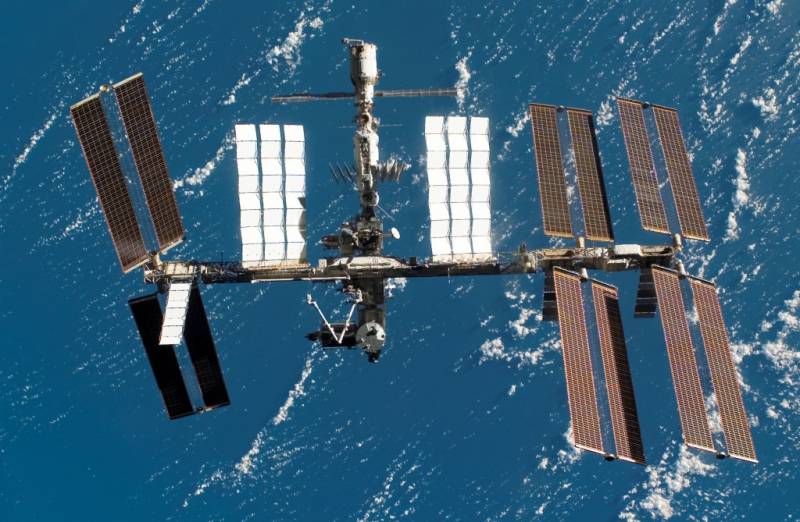 Comments are superfluous here, but I will not restrain myself. The MKS "mugs" presented above in the photo are impressive (by area) ... at the same time, the total power generated by it can reach as much as 32,8 kW (enough for a motor in 24 l / s). And:
1.KPD low and rapidly decreases with distance from the source (the Sun).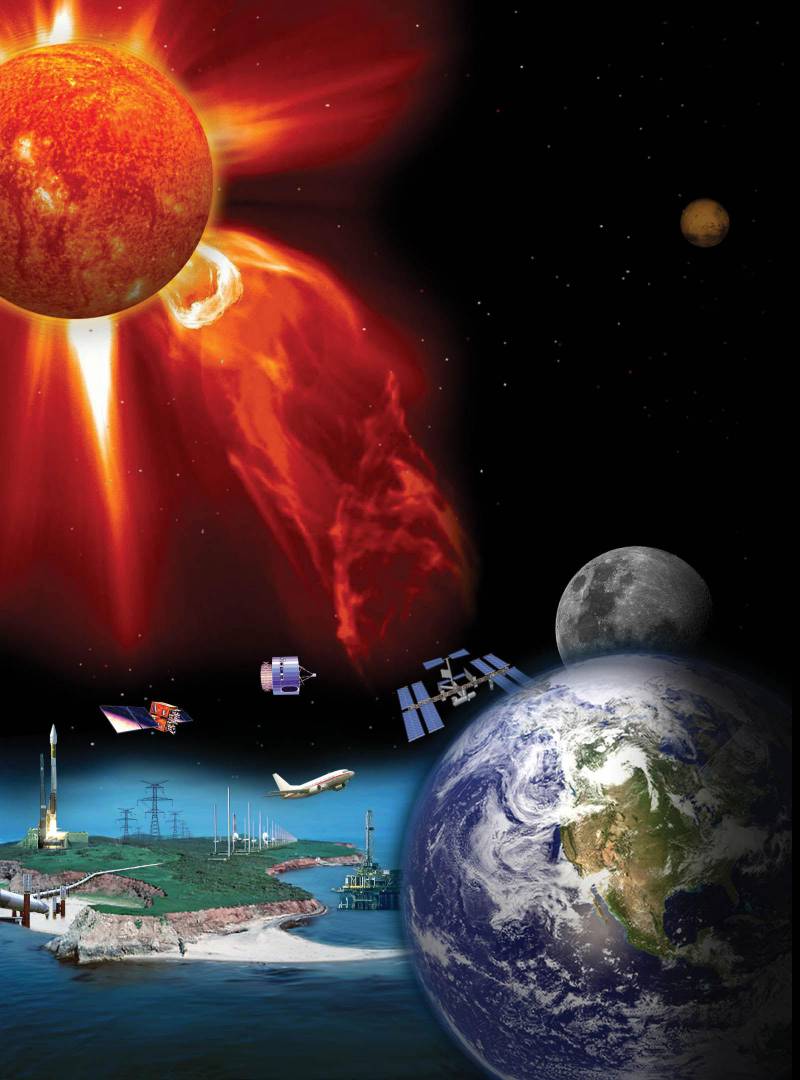 2. Rapid degradation of panels from external factors (meteorites, dust, radiation, temperature distortion).
3. Interfere with orientation, navigation, observation, navigation, communication with the PCO.
4. Complicate the orientation and maneuvering of a space object
5. Require source orientation and platform stabilization systems.
6. Very fragile and expensive.
Both of these, of course, greatly affect the complexity of the ship and its mass and cost.
"And what if you leave all this stuffing in earth orbit, near? And it is easy to maintain, and to look after, as well as to feed! "- the American venerable professor thought.
Eureka!
It represents an unusual system like this. A large satellite (station) with a gas reserve and a powerful source of energy (the same solar cells of colossal dimensions or a nuclear reactor) is located in a near-earth orbit.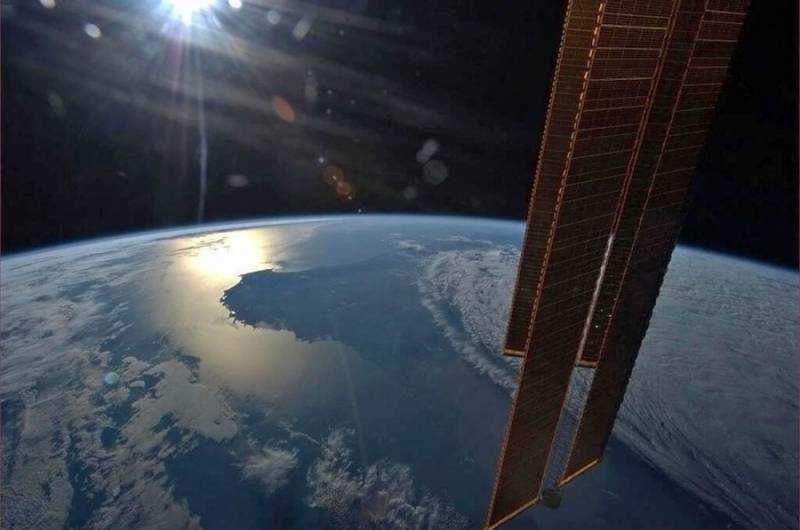 A special device creates a concentrated plasma flow (beam), which accelerates the manned ship itself, striking its magnetic sail.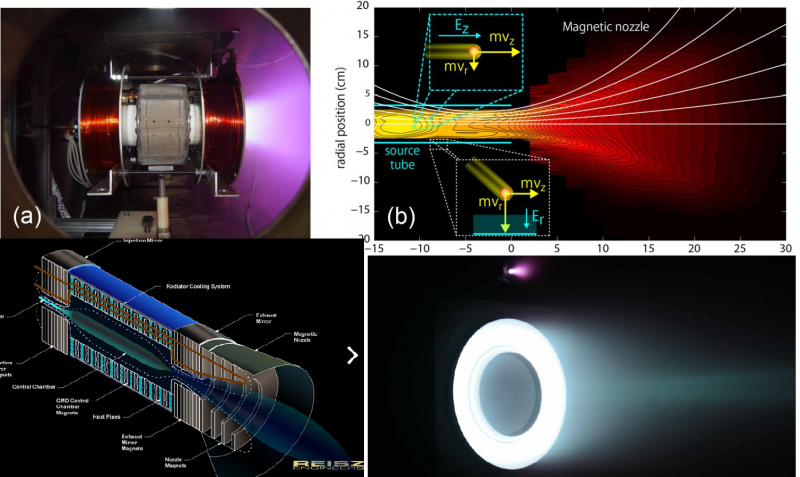 A ship shrouded in an artificial magnetosphere can accelerate to high speed if it enters a fast plasma stream.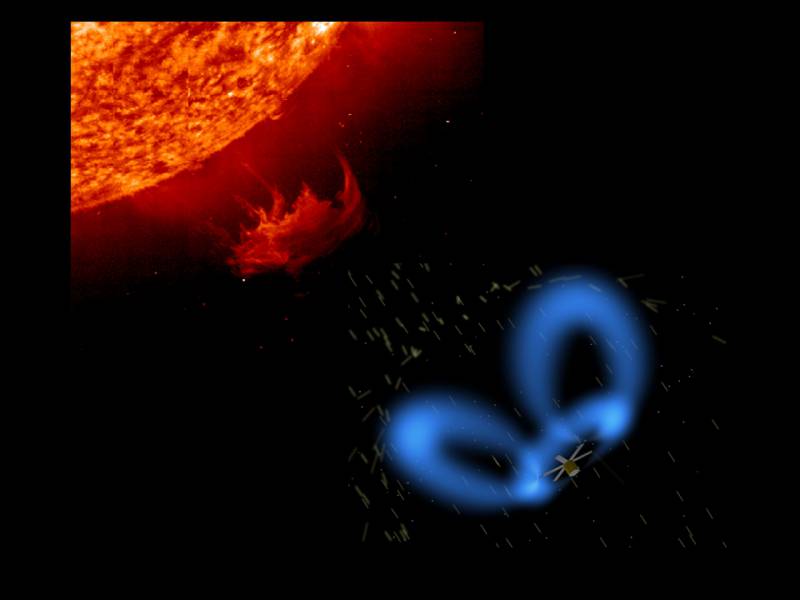 According to the scientist, a plasma torch with an outlet in the 32 meter could create a fairly intense plasma flow,
which would have dispersed the magnetic sailboat almost to 12 kilometers per second.

And the further development of technology, the authors of the project say, will allow to further increase the size and power of the beam, which will even more significantly increase the maximum speed of the ship and make those same 90 days possible on a manned expedition "there and back".
At the same time, in orbit around the Red Planet, naturally, there should be a device similar to the near-earth satellite, which creates a braking plasma flow.
It will send the ship with a magnetic sail back to Earth.
NASA is excited. Good money was allocated.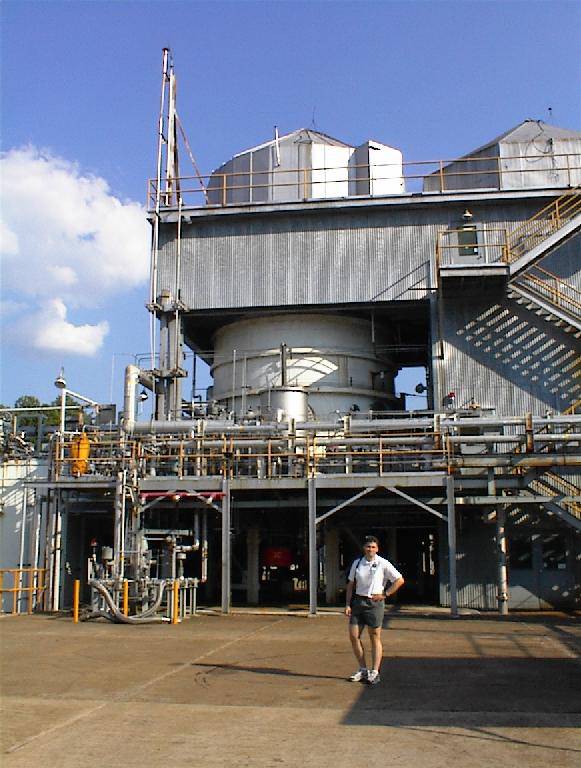 Even a test of the prototype developed at Univ was carried out. Washington in a large vacuum chamber at the test area number 300 in NASA (Marshall Space Flight Center).
I downloaded a bunch of tests (video) from the UW website and uploaded it to my channel on YouTube (click):
My channel
As well as a presentation (for whom it is interesting to click):
MagBeam: R. Winglee, T. Ziemba, J. Prager, B. Roberson & J. Carscadden
When reading the "concept", there are numerous doubts about the justification of such a peculiar approach to interplanetary flight.
1. The generator of ions "fired" from the plasma unit is itself a powerful rocket engine that will lead to the plasma generator leaving the "parking" orbit around the Earth (or Mars), unless a powerful compensating jet drive is provided for, which will complicate and weigh down the system many times . And what's the point in the "plasma wind generator" orbiting the Earth or Mars?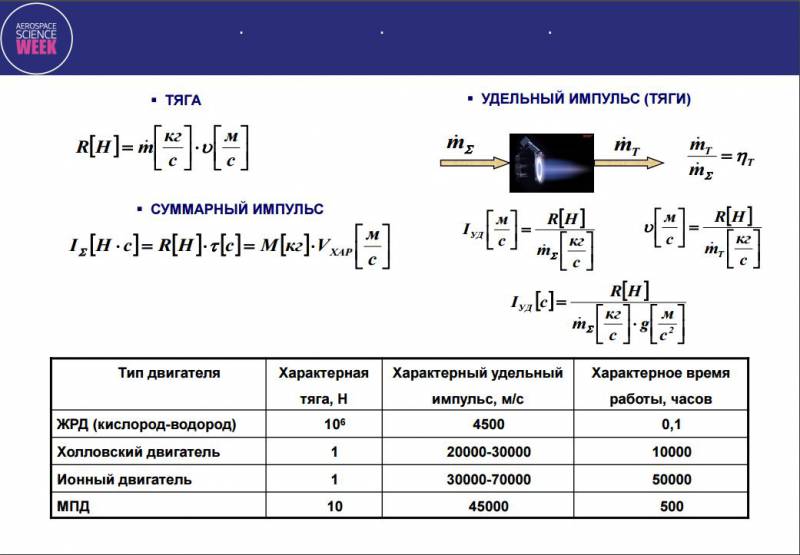 The ion source itself is an excellent electric propulsion engine. And the plasma sail is not needed.
2. No matter how tricky you are (even if you are a professor at Washington University) - the law of conservation of energy does not break, which means the supply of working fluid (from which they will "prepare" plasma) and the power reserve for installation will be no less than when just install such a plasma torch
directly to the manned ship as a traction unit.
3. Considering the plasma flux at space distances, not even a laser beam (and "not close at all"), and will greatly dissipate, then the required gas and electrical energy at the launching orbital station will even need to be many times larger (probably by orders of magnitude) compared to a simple installation of the electric propulsion engine on the ship itself, departing for Mars.
4. It would be possible to accept the idea to park a sort of heavy station in near-earth orbit (the Sun is near, the Earth is at a distance of 200-400 km). Of course, this is easier than sending it on a journey deep into the solar system. And bullet, bullet spaceships in the direction of Mars. But bad luck - the same "gizmo" we need
to receive a speeding ship near a travel destination.
It is necessary to brake too. And although this is not 11-12 km / s, but only 5-6 km / s (on the approach to Mars) ... but you still have to slow down.
It will have to be delivered to the target in a more traditional way (with the help of H-1 / Saturn VI / Falcon 9Heavy) - is it worth it to fuss?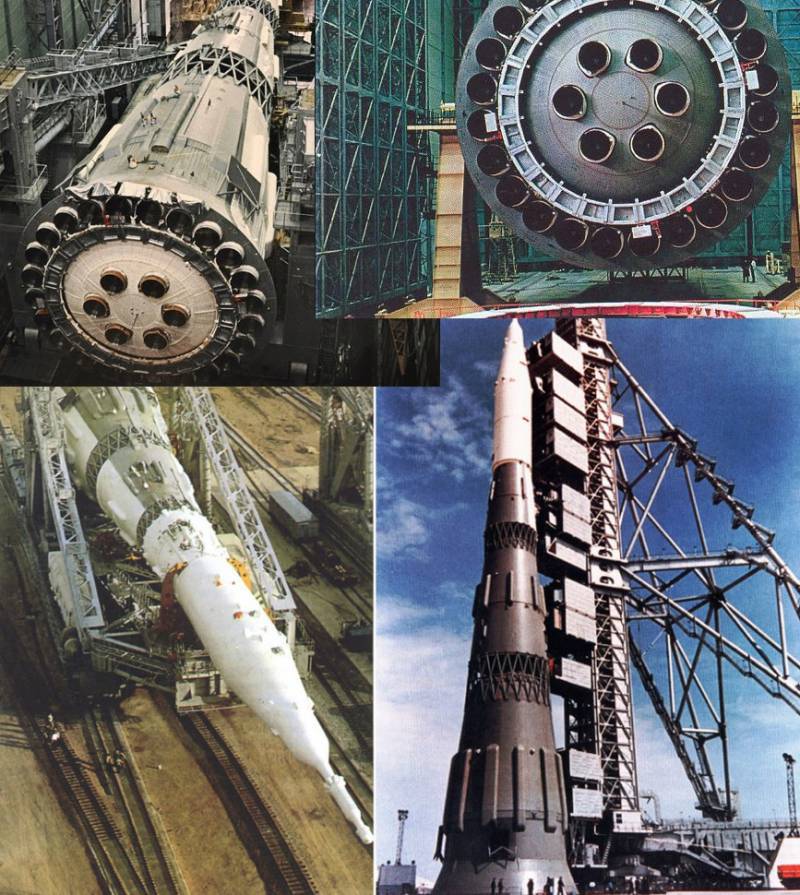 No, of course: if you travel one way and in this way save the Earth from "ethno-miseries". Then yes.
5. Considering the rotation of plasma generators around the planets and the inevitable rotation of their orbital plane relative to the direction of the travel target, constant and very precise control of the orientation of the plasma beam source is required so that as little plasma as possible is lost.
6. During a long journey along the parabola segment between the orbit of the Earth and the orbit of Mars, the straight line between our planet and the ship, to put it mildly, will not coincide with the direction of the velocity vector of the ship.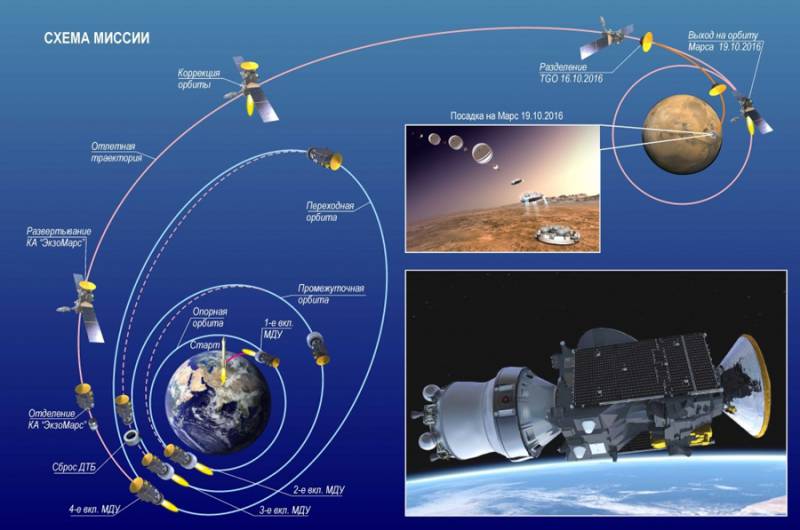 So that we can push the ship with a beam only for a very short time - immediately shortly after departure from the near-earth orbit. And this will require even more system power, compared to the option where we could accelerate half the way.
These delicate issues on the project site are not explained. But Vingli already dreams of a whole network of such plasma stations located near different planets, throwing each other manned ships and shuttles with cargo.
In theory, the consistency of the idea is obvious, but the quantitative parameters of the system (beam power, station mass with a plasma generator, station with a plasma torch in the destination planet orbit, and so on) make this idea more like the self-pulling of Baron Munchausen from the swamp.
Do you yourself think? Is it inflating space sails or inflating a space agency?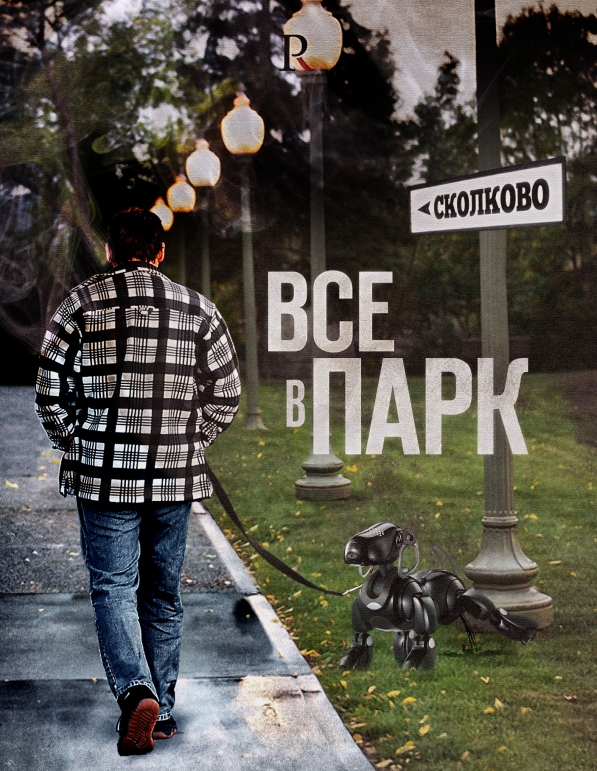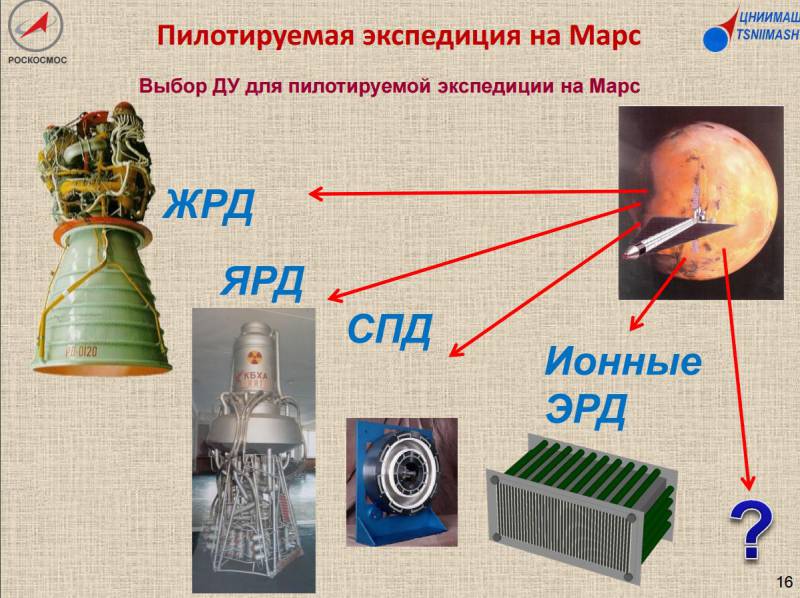 Used materials, documents, photos and videos from sources:
http://universe-tss.su/
http://aeroweek.ru/
http://tsniimash.ru/
http://www.3dnews.ru/
https://en.wikipedia.org/
http://www.roscosmos.ru/
https://www.youtube.com/
http://www.membrana.ru/
http://www.washington.edu/
http://www.adastrarocket.com/aarc/
http://www.keyword-suggestions.com/
http://ekobatarei.ru/transport/kosmicheskie-solnechnye-moduli
http://earthweb.ess.washington.edu/space/PlasmaMag/
https://www.nasa.gov/vision/universe/solarsystem/mag_beam.html
http://www.space.com/453-magbeam-propulsion-mars-90-days.html
Glibitsky MM Power supply and control systems for electric rocket engines. - M .: Engineering, 1981.
Exo Mars-2016 is an international project of the State Corporation Roscosmos and the European Space Agency.