In 2016, the 23 units of the Yars missile system were placed on combat duty in mobile and stationary versions, reports
TASS
Post Commander RVSN Sergey Karakaeva.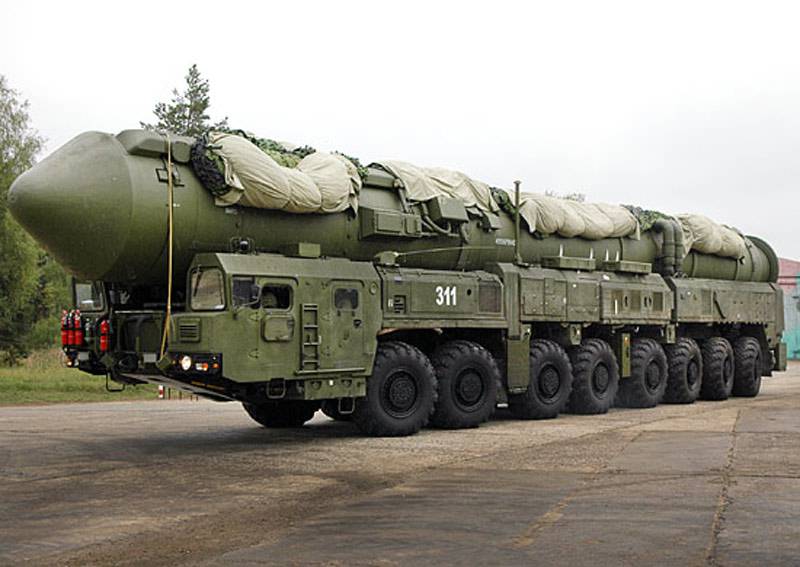 "In accordance with the indicators of the state defense order for 2016, the purchase of weapons, military and special equipment for equipping and launching 23 launchers of the Yars missile system in stationary and mobile versions was made. This ensured the rearmament of five missile regiments to the Yars missile system in a mobile ground variant in the Yoshkar-Ola, Irkutsk, Novosibirsk and Tagil missile divisions and the stationary version of the base in the Kozelsk missile division ",
- said Karakaev.
He assured that "long-term government contracts (on complexes) were concluded and are being fulfilled to the extent necessary for the Strategic Missile Forces."
"The rates of rearmament are planned without the so-called" jumps "and" recessions "of production, with the optimal annual number of output. For heavy-class missile systems, technical re-equipment of defense industry enterprises is being carried out within the framework of the relevant federal target program, "the colonel general added.
Karakaev also spoke about the advantages of Yars: "The missile of the Yars complex implements anti-missile trajectory maneuver options for evading space-based missile defense interceptors. Of course, the adoption of this complex, taking into account the development of missile defense systems and its upgraded versions, will in the future strengthen the combat capabilities of the Strategic Missile Forces strike group to overcome missile defense systems and strengthen the nuclear deterrence potential of Russian strategic nuclear forces. "
According to him, in contrast to the "Topol" complex "Yars" has more opportunities to use the position area.
"The constructive features of Yars allow launching from sites on which Topol could be on duty only after special engineering equipment. The characteristics of communications equipment and the base chassis have improved, and the rocket itself has become more powerful and practically invulnerable to the existing enemy missile defense. The combat equipment of the "Yars" has changed qualitatively, "the commander explained.