The heads of EU countries are calling for an investigation into the strikes against peaceful objects in Syria, and at the same time blaming the situation in Aleppo on Russia, Iran and President Al-Assad, reports
RIA News
statement of Angela Merkel.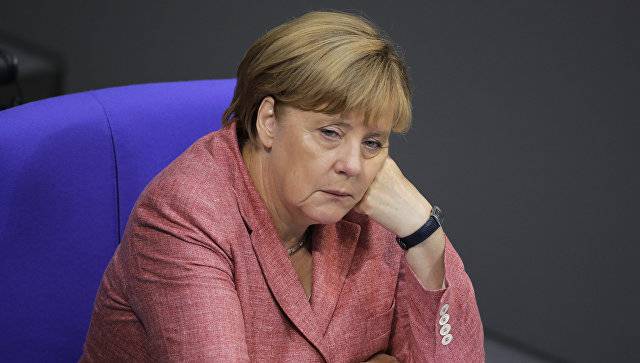 "We intensively worked on the conclusions on Syria and re-blamed, above all, on Russia and Iran - in addition to, of course, the Syrian regime - for the purpose of the attacks were civilians and hospitals. These are crimes that must be investigated. And we all urge that now also UN representatives can get access to start monitoring, first of all in Aleppo, but also in other cities of Syria ",
- The German Chancellor said on the margins of the EU summit.
According to her, the European Union "remains one of the largest, even the largest supplier of humanitarian aid" to Syria and "would like to continue to do that."
Touching on the Ukrainian problem, Merkel noted that at present she does not see an opportunity to weaken the EU sanctions against Russia due to the fact that Moscow is not making enough efforts to normalize the situation in the Donbas.
"The implementation of the (Minsk agreements) is progressing slowly, but this is the only foundation that we have. Unfortunately, progress is not enough for us to say that on this basis we can loosen sanctions ",
- said Merkel.
She added that the anti-Russian sanctions, "as approved politically," will be renewed for another six months.