The consortium Airbus Military handed over to the German Air Force the sixth A400M military transport aircraft, reports
MIC
with reference to defense-aerospace.com.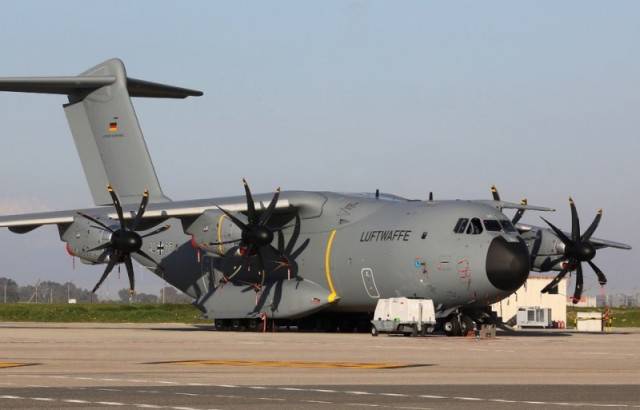 "The new Airbus A400M is made in a tactical modification, which allows it to be actively used in the combat zone. In particular, the aircraft is equipped with a DASS (Defensive Aids Sub-System) system, which protects it from guided missiles. In the future, all Airbus A400M transports for the German Air Force will be supplied in this modification. In addition, the five aircraft that have already entered service with the Bundeswehr will also be equipped with new protection systems, "the article says.
Airbus A400M made its first flight in 2009. To date, more than 30 aircraft have been built. They entered service with the Air Forces of Germany, France, Britain, Malaysia and Turkey. In the German Air Force, the Airbus will replace the outdated Transall C-160S transports.
It is reported that "the volume of the A400M cargo compartment is of the order of 340 m³, which" allows you to transport all the main types of weapons and military equipment without first disassembling them ". The maximum carrying capacity of the aircraft is 37 t, 120 paratroopers, 2 attack helicopters or 6 armored SUVs can be placed on board.