In the Chinese province of Heilongjiang, a competition of unmanned ground systems "Crossing Obstacles-2016" was held, which was organized by the Commission on Science of the Military Council of China, reports
bmpd
.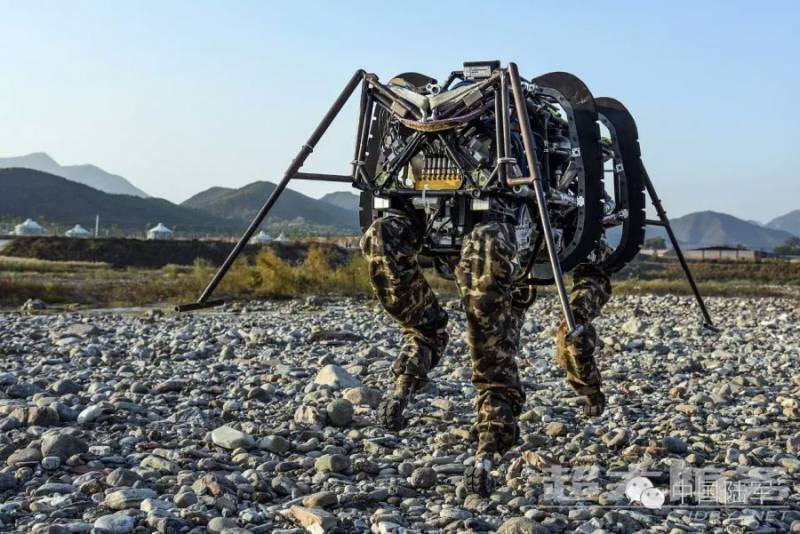 The competition was attended by 73 teams from various research institutes and related enterprises that are developing ground-based unmanned systems. "In particular, the teams from Beijing University of Technology, the PLA Armored Forces Academy, the National Defense University, the ground robots research center of the NORINCO corporation and a number of others were represented," the report says.
Attention incl. attracted developed by the corporation NORINCO "unmanned platform of bionic mountain transport", which is analogous to the American "Wild Cat".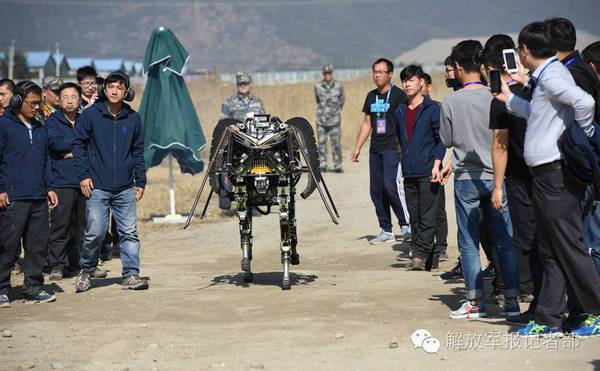 It is reported that "The research center for the development of ground robots of NORINCO Corporation opened at the end of June 2014, the development of the center in the future should be adopted by the People's Liberation Army of China."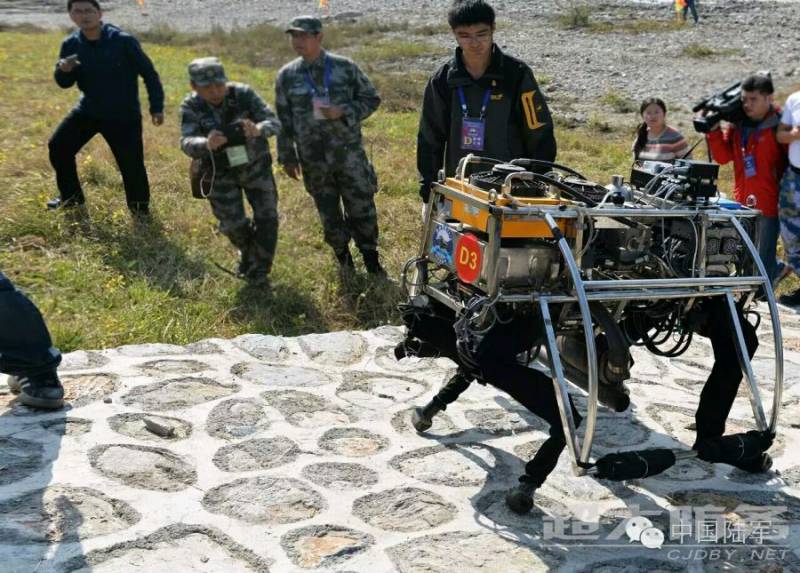 According to the company, the Research Center intends to conclude agreements on joint development and transfer of technologies with foreign design bureaus from Germany, Russia and Finland.
"It will take Chinese designers at least five years to create technologies for ground-based robots that are comparable to American developments," said Meng Hong, deputy director of CNVRI (a subsidiary of NORINCO), during the event.