A full-fledged squadron of 12 Su-30SM fighters was formed in Crimea as part of a marine
aviation
Black Sea
fleet
, transmits
RIA News
the message of the representative of the Black Sea Fleet Vyacheslav Trukhachev.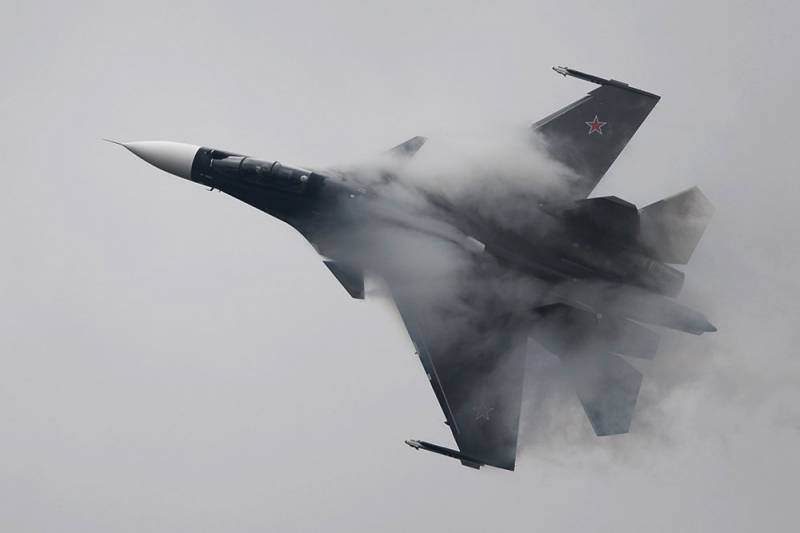 In October, the military department announced the arrival of the 9 fighter in the Crimea, and on December 12 - the strengthening of the naval aviation of the Black Sea Fleet with three more aircraft.
"As part of the naval aviation of the Black Sea Fleet, a full-fledged squadron of the newest multi-purpose Su-30 fighters has been formed. The aircraft are in full technical readiness and are equipped with full-time crews, "the message says.
According to Trukhachev, the squadron is in constant combat readiness.
"All crews fly at any time, day or night, in any weather, work out the entire line of combat exercises, including missile launches on targets. Su-30SM aircraft have proven themselves well and today are the main strike force of the Black Sea Fleet's naval aviation, "he said.
Help Agency:
"Su-30 is a modern fighter of winning air superiority. It is intended to destroy air targets, including against the background of the earth, control airspace, block enemy airfields at great depth and act on land and sea targets. Crew - 2 person. The practical ceiling is 17,5 km, the flight range is 3200 km, the combat load is 6 tons. It can carry medium-range cruise missiles and adjustable bombs. Su-30M ("serial upgraded") in service with the 2012 of the year. "