In the Syrian Air Force, to this day, the Soviet Su-22 (export version of the Su-17, fighter-bomber, nicknamed "Swift" during the Afghan war) continues to remain one of the main attack aircraft.
Messenger of Mordovia
.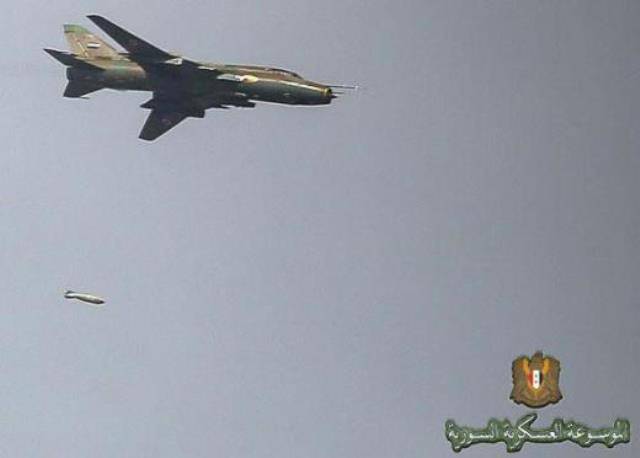 C-22 capable of carrying more than 4 tons of combat load, incl. - high precision
weapon
. True, the Syrians use mostly unguided rockets, such as NAR C-24 (their weight reaches 235 kg, the mass of the warhead - 123 kg, length - 2,3 m).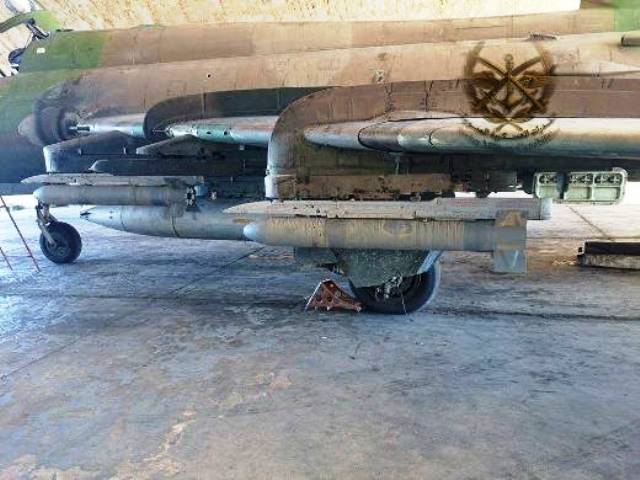 "These machines continue to be used intensively in combat. The number of combat-ready aircraft currently has about three dozen. During the civil war lost 8 aircraft. Probably, some of the cars dropped out due to malfunctions, after all, the planes are not new, "says the publication of a comment by military expert Yuri Lyamin.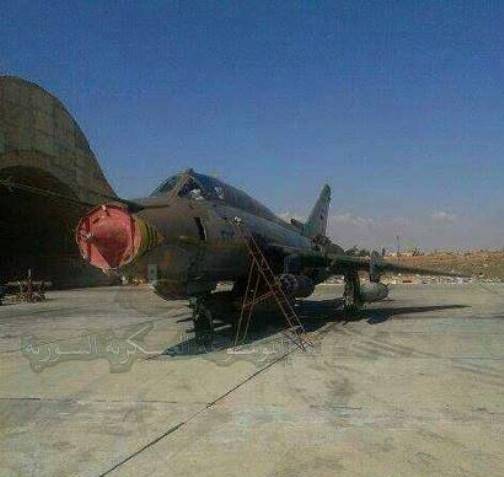 According to him, Su-22 is based on 3-x airfields: "Shairat - to the south-east of Homs, Dumeyr - to the northeast of Damascus and Tiyas (Т4) - to the west of Palmyra." The latter is now trying to attack the terrorists.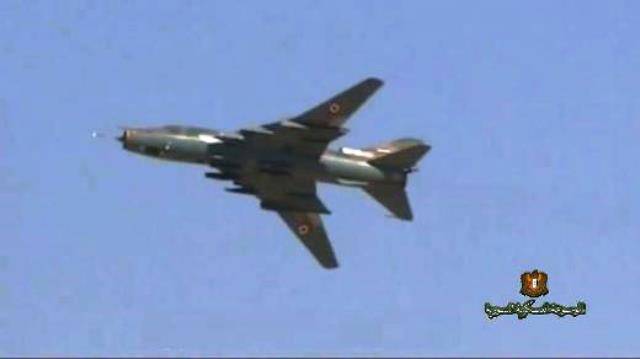 "There were reports that the planes were transferred from T-4 to other air bases when the militants approached, but according to some sources, some of the aircraft were abandoned or have already been returned," the expert added.