65 years ago in the Soviet Union, a new service in the country's air force appeared. We are talking about the formation of December 15 1951, the prototype of the future radio engineering troops of the Air Force - the service of early detection of enemy aircraft. The creation of such a service in the format of the Air Force took place on the basis of the decision of the Council of Ministers of the USSR.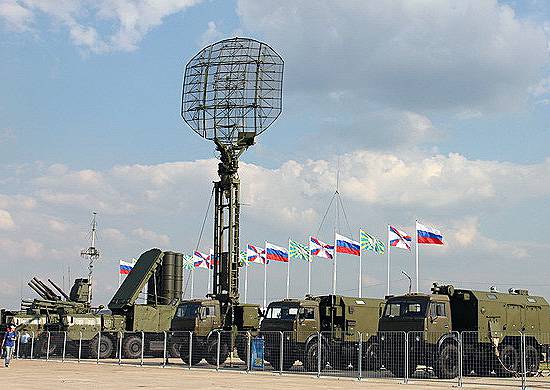 Today, the radio engineering troops (RTV) are the armies of the Air Force of the Russian Federation. As is known, the Russian Air Force is part of the Air and Space Forces of Russia.
Help Ministry of Defense:
Radio engineering troops are the main source of radar information about the air situation. They conduct radar reconnaissance and provide radar information to combat calculations of higher command posts (KP) and KP formations, military units and units
aviation
, anti-aircraft missile forces and electronic warfare.
Press office
the main defense department reports that more than 6-ti thousand troops and civilian personnel in the composition of the PTB daily are on duty in the framework of the activities of air defense structures. They carry the service of protecting the air borders of Russia, control the procedure for the use of air space and the prevention of incidents.
From the report:
Only duty forces carrying combat duty on the air defense of Moscow and the central industrial region daily carry out radar detection and tracking of aircraft to 1000, 10% of which are subject to special radar monitoring with the issuance of information in the CC of the VKS RF. During the 2016 of the year during the performance of combat duty on Moscow's air defense, the duty forces of the radio engineering troops discovered and provided escorts for about 350 thousands of aircraft.
Since 2011, the number of new radar devices in the radio engineering forces has increased by about 10 times! It is also about equipping troops with radar complexes of a new generation, capable of detecting any classes of air objects at a distance of more than 1 thousand km. These are separate modifications of the "Sky" complex, including "Nebo-ME" and "Nebo-U", automation systems "Fundament-2E", and other radio engineering equipment.
PTB is constantly being upgraded as part of the overall program of re-equipment of the Armed Forces of the Russian Federation.
"Military Review" congratulates the radio engineering troops of the Russian Federation on the 65 anniversary!