American General Stephen Townsend, commander of the so-called coalition troops, who is also the person who gave a direct order to suspend the operation against ISIS (prohibited in the Russian Federation) in Raqqah and Deir-ez-Zor until spring, said that Russia and Syria "will soon time must take a counterattack on igilovtsev in Palmyra. "
Townsend said that the ISIL militants "got something that looked like victory, and in the near future Russia and the Assad regime will have to do it."
US General (quote
RIA News
):
We are following this.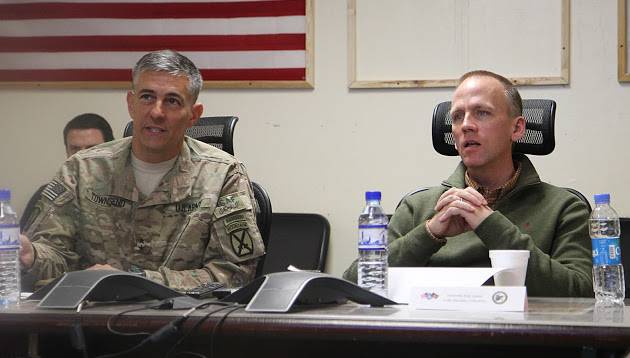 Next from Townsend sounded a mysterious statement:
If they (Syria and Russia) do not do this, we will do what we need to do to protect ourselves.
So you already did everything ... They ordered the cessation of air attacks on terrorist positions in the north-east of the SAR to be given a free hand to ISIS militants, who were able to quickly transfer substantial forces to the Palmyra region. By the way, there are still questions, how did it happen that up to 5 thousand fighters actually secretly moved about 200-odd kilometers with a large number of units of military equipment, including
Tanks
. Has the American "partners" provided some help in this "to protect themselves," as Mr. General puts it?
From the cynical statement of Townsend:
They could not consolidate the acquisition, distracted from the ball in the game, and the enemy took advantage of this situation.