Tokyo does not rule out the possibility of deploying US military bases on the southern islands of the Kuril Ridge, said Secretary of the National Security Council of Japan Setaro Yati during a visit to Moscow in November, the Asahi newspaper reported.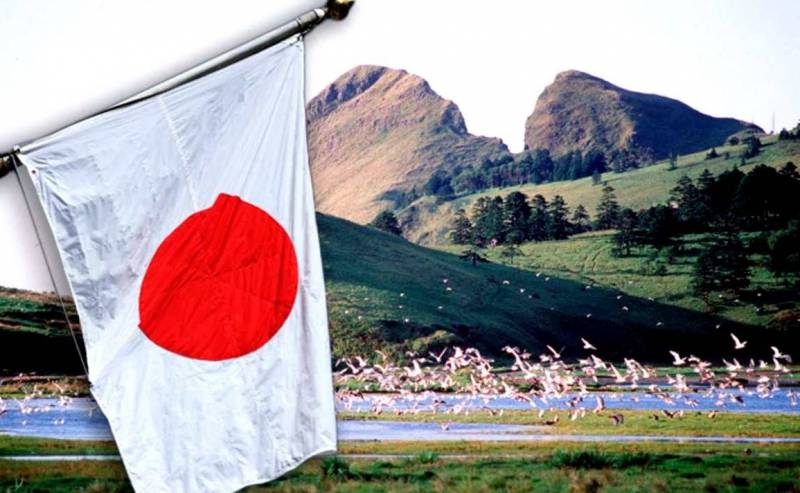 "The optimism of Japan (regarding the achievement of progress on the territorial issue), starting in November, began to weaken. In early November, the Secretary of the National Security Council of Japan, Setaro Yati, who arrived in Moscow, met with the Secretary of the Russian Security Council, Nikolai Patrushev. According to numerous government sources, Patrushev asked if the American bases would be located on the islands if the two islands were handed over to Japan, as stated in the Joint Declaration (1956 of the year). Yati said: "There is such an opportunity", "
- quotes an article
RIA News
.
The publication also cites the opinion of other Japanese officials, who believe that "such an answer goes without saying: if the islands are under the sovereignty of Japan, they will be subject to a security agreement between Tokyo and Washington."
It is with this that the author of the article associates the "lowering of the degree of expectations of progress in the negotiations on the territorial issue with the Japanese Prime Minister Shinzo Abe." The prime minister, who previously did not hide his optimism about Vladimir Putin's visit to Japan, said after the summit in Peru that "it's impossible to achieve a big step right away, the main thing is to move step by step," because "in one meeting it's impossible to solve a problem that couldn't solve xnumx years.
On Tuesday, in an interview with Japanese television, Putin said that attempts "from the first step" to talk about Japanese sovereignty on the disputed islands will close further discussion of this issue.
"You have raised the question that economic activity can develop on the islands (southern Kuriles), which Japan will exercise sovereignty over. If this is the case from the first step, then the second step is not needed. Because the question can be considered closed. Because we did not agree on this, "the President of the Russian Federation noted.